Download Your Paycheck Template in PDF
Using paystub templates ensures your pay stub has all the information needed as per the requirements of the Fair Labor Standards Act and other state laws. Our team of accountants and web developers have made sure that our paycheck template has professional designs but also the right format expected of a pay stub. You can try our pay stub generator for yourself and see our app do its work. Just type in your information and have free unlimited previews of the pay stub.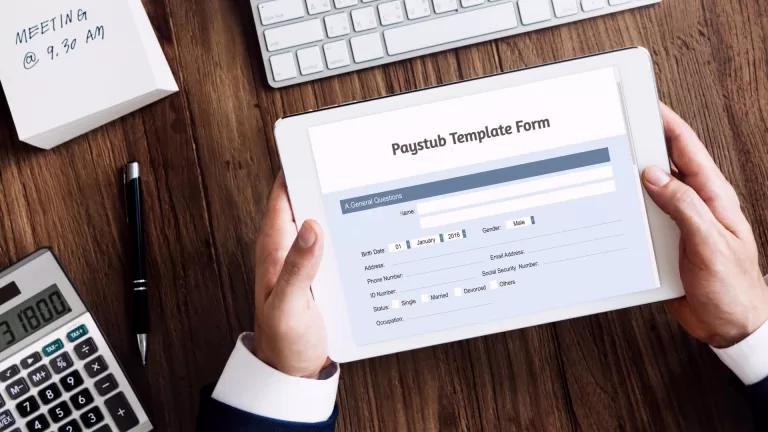 WHAT IS A PAYSTUB TEMPLATE?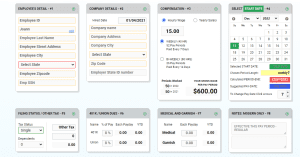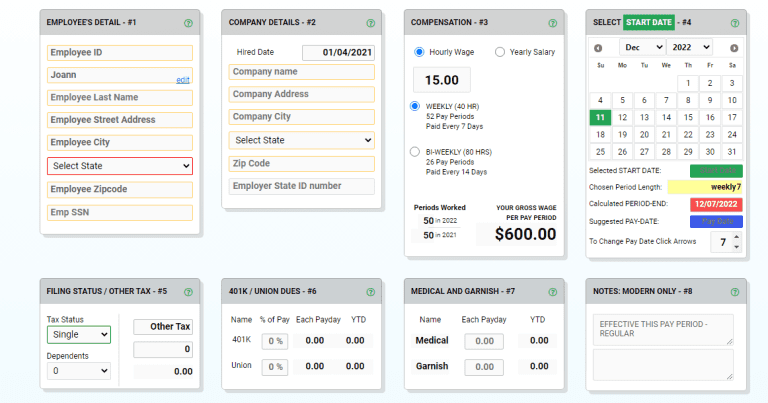 A payroll check stub template is a pre-made fillable form where you can list all your employee's earnings and deductions over a specific period of time. Templates usually come in different designs, so it allows the user to choose how they want their paycheck stub document to look.
Nowadays, small business employers and independent contractors can instantly create pay stubs using an online fillable pay stub free of charge. What's great about our check stub form is that they already have their own built-in calculator, so they can do all the time-consuming calculations for you.  Skip the basic forms where you have to manually calculate wages. Our paystub template can automatically calculate it for you.
POINTS TO CONSIDER WHEN CHOOSING A PAY STATEMENT TEMPLATE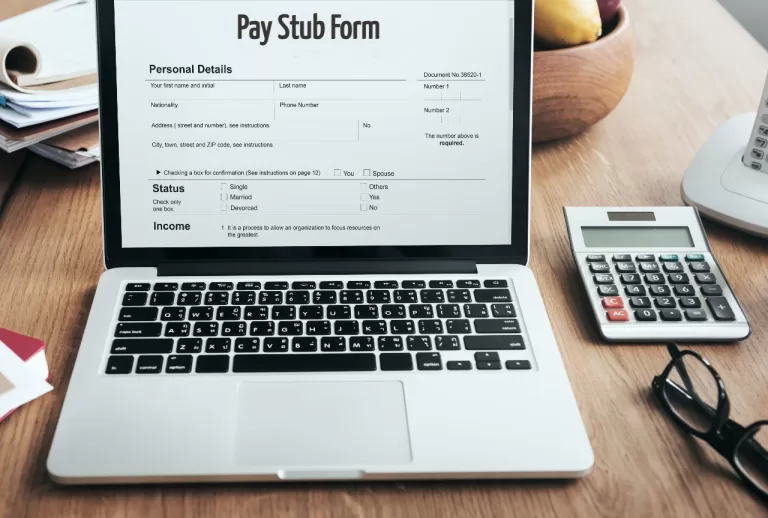 FORMAT

– Decide what you want or need it for, so you can decide which format to save your templates as. Do you need to send a soft copy of the document as proof of income? Then, save the pay stub in a PDF format. Do you need it to keep track of your income and tax deductions? Then, have it saved as an Excel file to edit and calculate.

PERSONALIZED

– With an online template, you can have it customized to make it look more professional. You can easily edit it to add in your company logo and brand colors. 

INFORMATION

– What details Do and Don't you need to in your fillable check stub template form? Is it job description, date hired, or garnishments? Edit the form field however you want.

LAYOUT

– A detailed or simple paycheck stub says a lot about you and your company, so make sure that if you or your employee needs it for something as important as a mortgage, you should use an appropriate template.
What Are the Parts of a PayStub Template?
Every pay statement template may differ. However, there are parts of a pay stub that should always be in the fillable form. 
This section includes employee name, company name, and address. In every pay stub template, the indicating the state the employee from is important. That's because the state you live in generally indicates your federal tax amounts, which will be deducted from your income.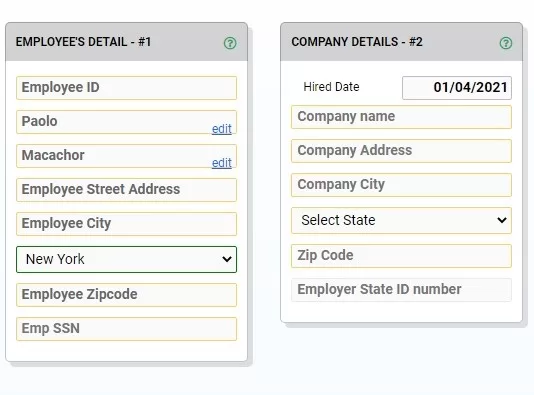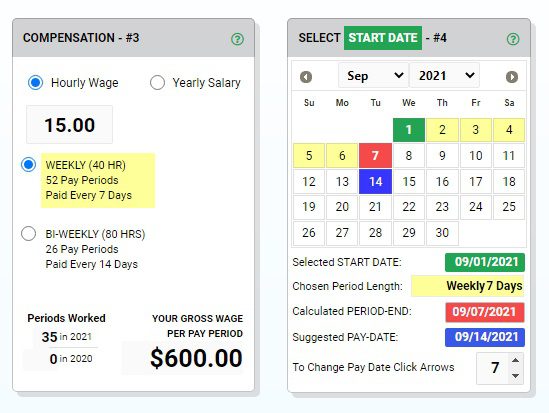 HOURLY –

These usually are for contract workers or regular employees who can get paid on either a monthly, weekly, bimonthly or biweekly arrangement.

YEARLY – You can use this if you want to use your paystubs to show proof of income. This can also determine your year to date if you choose the proper salary intervals.
REMITTANCES – This is for independent contractors who receive their pay from employers who live in another state. With this, employers must double-check the state and federal tax of the recipient as they differ from state to state.
MEDICAL – Fill out this section if your employee has health insurance deductions, like Medicare.
GARNISHES – If your employee still owes wage garnishes to their former company or another party, you can record it in the pay stub template.
401K – You can have a record of this in your pay stub template if their employment benefits include a workplace retirement plan.
UNION DUES – If your employee is part of a trade union group, make sure to record the deductions on the pay stub template.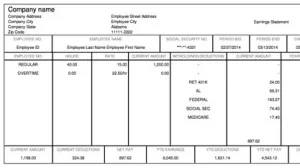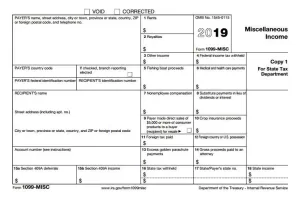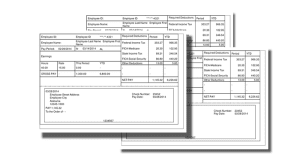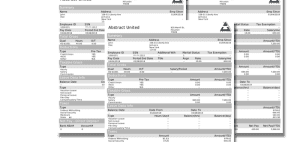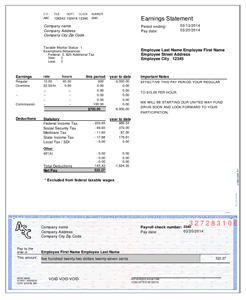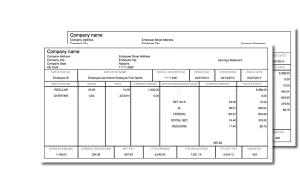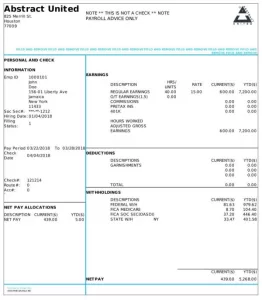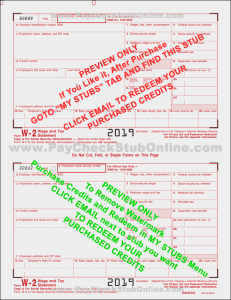 There are a variety of websites that offer paystub sample templates, but not all templates are created equal. To ensure that you are using a high-quality template, it is important to find one that is professionally designed and easy to use.
One of the best places to find paystub sample templates is on the website of a reputable payroll software provider. These templates are designed to be compatible with the software, and are often updated to ensure compliance with the latest laws and regulations.
Another option is to find paystub sample templates on dedicated template websites such as Envato Elements and Creative Market, these websites offer a wide variety of blank check stubs template to choose from and are created by professional designers.
Create a Pay Stub Using Our payroll check template Today
Save yourself the hassle of doing all the calculations when making a paystub when you make them with our paystub template. PayCheck Stub Online provides professional templates with built-in calculator, so you only need to fill in your basic information and salary details while our app handles the rest. You can enjoy unlimited previews of our generated pay stub template or you can get access to the PDF file with no watermark at an affordable price. Make your own paystub with PayCheck Stub Online today.
Frequently Asked Questions About Our Fillable PayStub Template
Can you create a free paystub Using Our Template?
Yes, you can! You can easily make a free pay stub template with calculator or a professional pay stub with unlimited previews on our site. But if you want to have a PDF file of your pay stub without a watermark, you can choose any of our pricing plans.   We do have a promo right now,  if you are 100% happy with out pay stub templates,  and you send us a pic of you and your stub,  we will give you a complimentary set of stubs.   But, only if you do truly love them.  If not,  tell us how to improve them.
How can I create a paystub?
You start by filling out all the needed basic information and the salary details on our pay stub template. Once the software has generated the pay stub with all the calculations, you can enjoy FREE unlimited previews or purchase the PDF file without the watermark. 
Can I use these templates for 1099's
Absolutely! As a matter of fact, we have templates for W2 and 1099 forms, too.
Can I use your check stub template for proof of income?
Yes, you can. One of the main reasons we created a check stub template maker, was to give small business owners and independent contractors an easy-to-use tool to easily create paystubs as proof of income or salary documentation. We've designed our templates to look professional, so the owners of these pay stubs can submit them to institutions should they need it for loans, mortgages, and the like.
 How Do I Know Which Template to Choose?
This will depend on what you need the paystub for. If you need it for salary transparency with your part-time employee or freelancer, then you can go for the basic pay stub template. If you're an independent contractor that needs a proof of income document for a loan, you can choose our corporate or modern paystub template. We also have templates for W2 forms should you need one for tax purposes.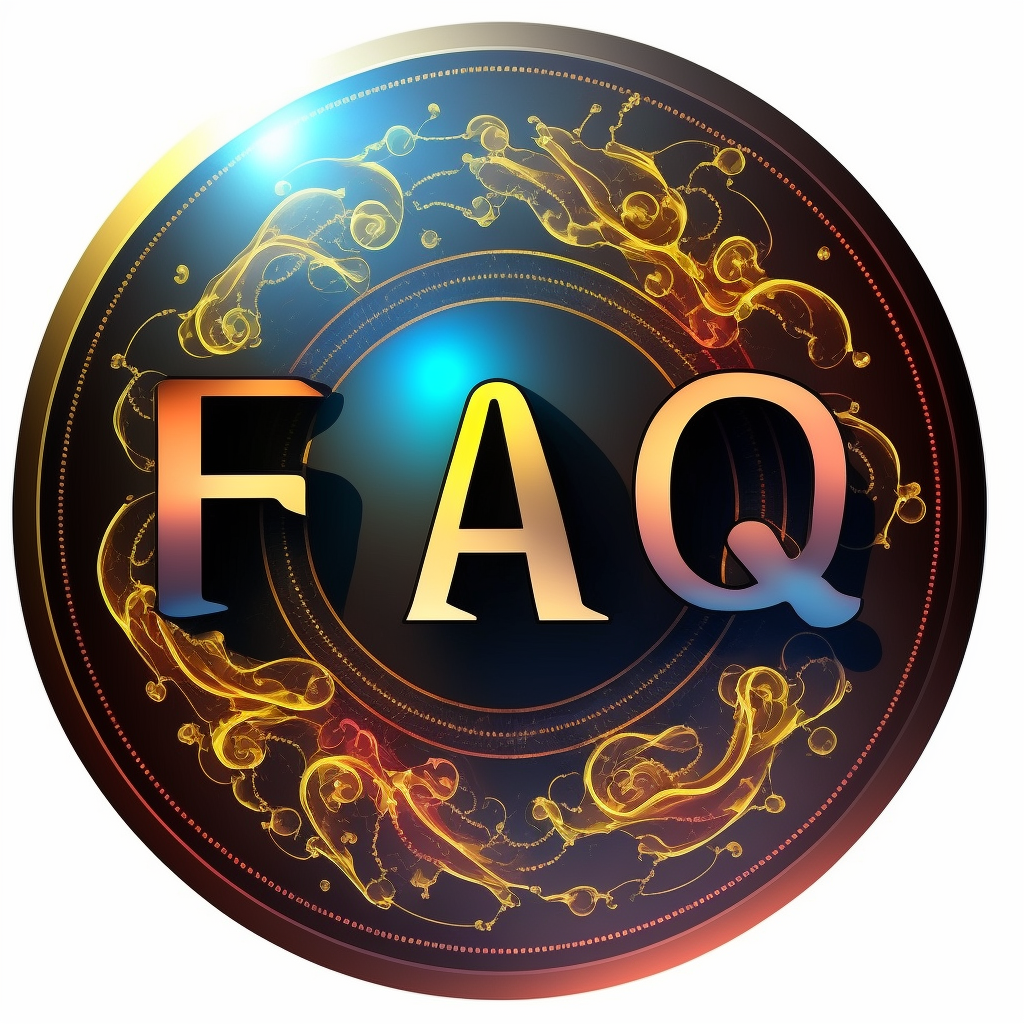 Use a spreadsheet like google sheets, Add your info and company info at the top, take your pay and tax rates for your social status and location, do the witholding and tax calculations for your hours and show the results in an organized fashion.   Then do this for every pay period for YTD.
It is not illegal to create a paystub, as long as the information is accurate, or it's not used to obtain loans, avoid payments, or any kind of fraud, which is not only against the law, but also immoral.
Add Company info, Name, State, EIN
Add Contrator info SSN, Address
Choose a pay stub template
Choose pay schedule, pay day
Add Pay Rate
Calculate YTD, Witholdings, State Local Taxes
Print PDF Instantly