You can make Iowa paystubs for your employees' paycheck or your very own proof of income with our payroll generator. This is definitely the perfect solution for any small business owner or freelancer who wants a more affordable solution to creating pay stubs. Our app comes with a number of features that will help you create Iowa pay stubs instantly. It includes a calculator that will immediately compute your wages as soon as you input your salary details and a variety of templates for you to choose from. Use our check stub maker app now and get a stub for as low as $7.95. You can also get a 30% discount when you get unli stubs.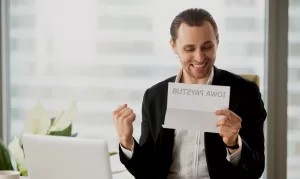 Reasons to Use Our App to Create Your Iowa Pay Stubs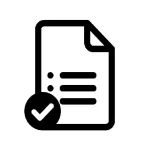 Accurate
Our payroll generator is accurate, designed to have up-to-date information of the state of Iowa's current tax bracket. You don't have to worry about costly mistakes on payroll stubs. Have peace of mind when you use our payroll pay stub generator.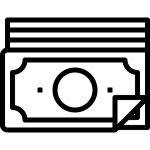 Affordable Subscription
It offers a cost-effective solution for Iowa freelancers and small business owners. You don't have to pay tons of money for complicated accounting software. We've got an affordable pricing plan to unlock PDF files of your paystubs without a watermark.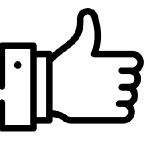 Easy-to-Use
Expect a user-friendly and simple app, requiring no special knowledge or technical skill. All you have to do is provide employee details and salary details then our payroll maker will automatically generate your Iowa paystub.
Why Do You Need an Iowa Pay Stub?
To create a file with employees' record of earnings, deductions and other important financial information

Freelancers can use this to verify income for significant purposes, like applying for loans or government benefits

If you're running a small business and handling employees, you're giving your employees record of their earnings, so they know they are being paid accurately and in compliance with state and federal laws

Businesses, even small businesses, in Iowa are required to provide paystubs to their employees and using our app will make it easier for you

Iowa payroll stubs are important for tax purposes and with a pay stub software, you don't have to calculate the deductions manually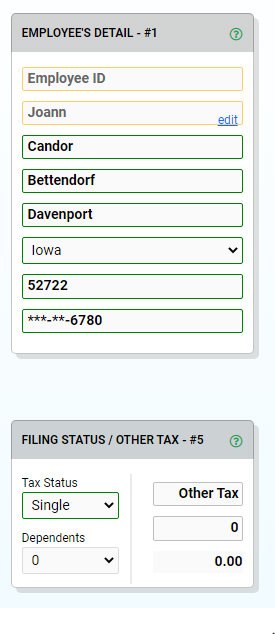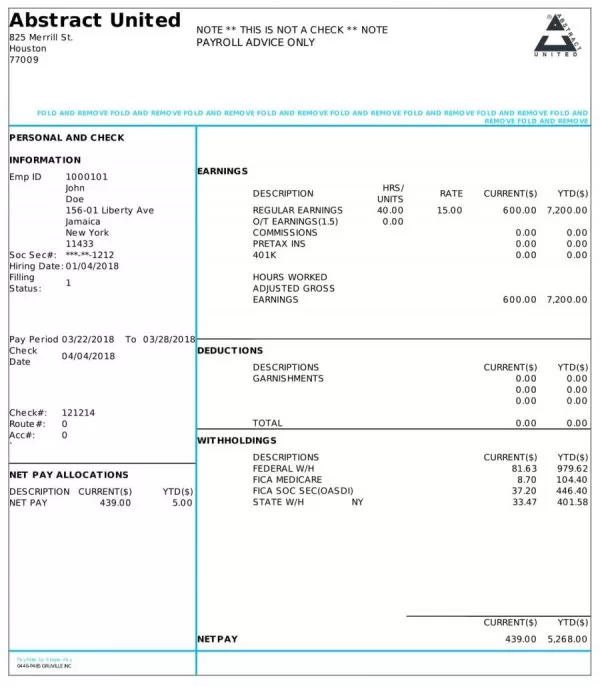 How Much Will This App Deduct From Taxes?
Before knowing how much will be deducted from your income, you have to know if your income fits the individual income tax standard deduction as per the Iowa Department of Revenue. These are as follows:
$2,210 for single taxpayers

$2,210 for married taxpayers filing separately

$5,450 for married taxpayers filing jointly
Once you've determined if your income meets the standard deduction, deduct it with the criteria of your income tax bracket. 
Taxable Income

Tax

Over

But Not Over

 
 

Tax Rate

 

Of Excess Over

$0

$1,743

$0.00

+ 

(0.33%

x 

$0)

$1,743

$3,486

$5.75

+

(0.67%

x

$1,743)

$3,486

$6,972

$17.43

+

(2.25%

x

$3,486)

$6,972

$15,687

$95.87

+

(4.14%

x

$6,972)

$15,687

$26,145

$456.67

+

(5.63%

x

$15,687)

$26,145

$34,860

$1,045.46

+

(5.96%

x

$26,145)

$34,860

$52,290

$1,564.87

+

(6.25%

x

$34,860)

$52,290

$78,435

$2,654.25

+

(7.44%

x

$52,290)

$78,435

——

$4,599.44

+

(8.53%

x

$78,435)
Create Professional Iowa Payroll Stubs with Our Payroll Generator
Our payroll pay stub maker is a simple and cost-efficient way to generate professional-looking paystubs for yourself and employees. With this payroll maker, you can quickly and easily create Iowa paystubs that include all of the needed information, like the employee name, address, employer name, pay rate, hours worked, and more. 
Save time and money by creating paystubs yourself rather than hiring a professional to do it for you. Plus, our payroll generator is easy to use, even if you have no prior experience with payroll or paystub creation. 
Make your own paystubs with PayCheck Stub Online today!
People Also Ask About Iowa Payroll Generator
If you're working freelance, you might consider creating your own paystub if you need to present a proof of income to any institution. However, even with a professional paystub, it must still be legitimized to ensure your document is admissible for any loan, housing application, and the like.
 You can make a basic payslip by using a paystub generator from PayCheck Stub Online. All you have to do is provide the employee and salary details then our Iowa payroll paystub generator will do all the calculations for you. Then, you can choose which template you want and have it printed without a watermark if you purchase any of our pricing plans.