Idaho Check Stub Generator
As a freelancer or small business owner in Idaho, you don't have to worry about the hassle of making an Idaho paystub. Our app can make it fast and simple for you. With our paystub app, all you have to do is enter all the details required and wait for it to do all the work for you. After that, you can select from our option of templates to make your Idaho paystubs look more professional. For email or print, you can get a copy of your Idaho check stubs for as low as $7.95. Enjoy 30% DISCOUNT if you avail of our unlimited paystubs option.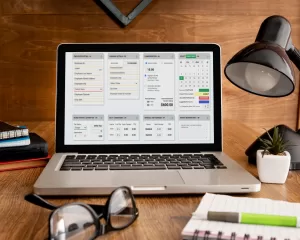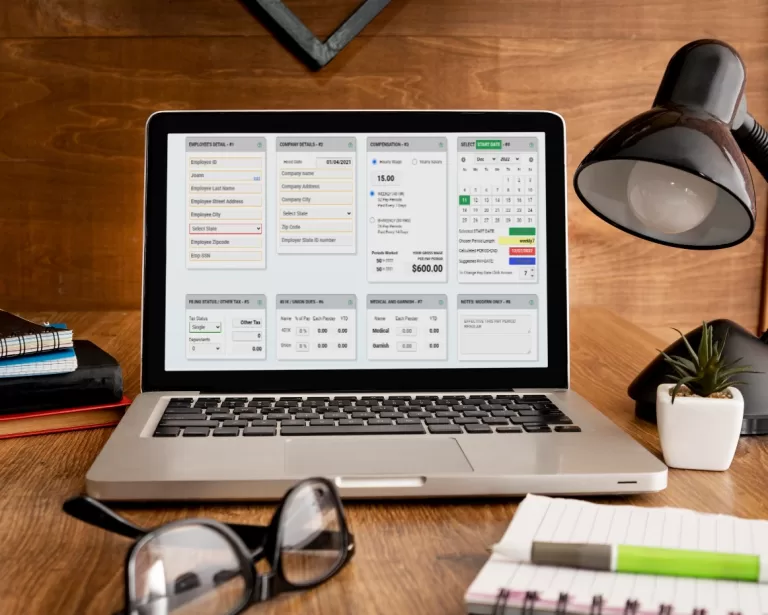 Reasons You Should Use Our App to Create an Idaho Paystub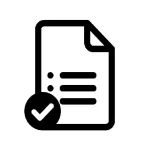 Accurate
Rest easy knowing you will have accurate Idaho pay stubs when you use our paystub app. It can automatically calculate your deductions and even has the latest data on the state of Idaho's individual income tax rates.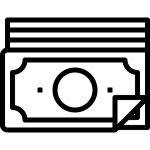 Great Prices
At  $7.95, you can already get a PDF copy of your generated Idaho check stub without a watermark. If you want unlimited pay stubs per session, you can get our Unlimited Pay Stubs plan at $29.99. Check out our pricing plans to know more.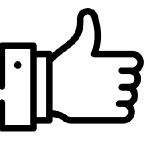 User-Friendly
Unlike complex accounting software, our Idaho check stub template is easy to use. Just fill out the template like any other form with your basic information and salary details. Then, it calculates everything for you.
What Should Be On Your Idaho Pay Stub?
When you use our free fillable check stub template, our form will provide the following after generating the calculations of your deductions and incentives:
The employee's name and address

The employer's name and address

The dates of the pay period

The employee's rate of pay

The number of hours worked

Gross pay (total wages earned before deductions)

Deductions for taxes, insurance, retirement plans, and other withholdings

Net pay (total wages earned after deductions)
Will This App Be Able to Deduct My Idaho Taxes?
Yes, it sure can. This paycheck maker has its own built-in calculator that can deduct your taxes immediately. Just give us the state you or your employee resides in and their tax status on the online form and our app will do the math for you.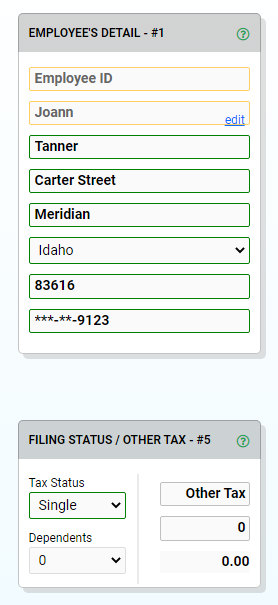 How Much Is Deducted from Your Idaho Check Stub Due To Tax?
When you add your tax status and state of residence on the generator, it will automatically deduct from your given gross income. If you're wondering how much is deducted from your gross income, check out below the current tax bracket for Idaho.
Single
| | | | | |
| --- | --- | --- | --- | --- |
| At least | Less than | Tax | Rate |   |
| $1 | $1,588 | $0.00 | plus 1.0% of the amount over | $0 |
| $1,588 | $4,763 | $15.88 | plus 3.1% of the amount over | $1,588 |
| $4,763 | $6,351 | $114.32 | plus 4.5% of the amount over | $4,763 |
| $6,351 | $7,939 | $185.77 | plus 5.5% of the amount over | $6,351 |
| $7,939 |   | $273.10 | plus 6.5% of the amount over | $7,939 |
Married
| | | | | |
| --- | --- | --- | --- | --- |
| At least | Less than | Tax | Rate |   |
| $1 | $3,176 | $0.00 | plus 1% of the amount over | $0 |
| $3,176 | $9,526 | $31.76 | plus 3.1% of the amount over | $3,176 |
| $9,526 | $12,702 | $228.64 | plus 4.5% of the amount over | $9,526 |
| $12,702 | $15,878 | $371.54 | plus 5.5% of the amount over | $12,702 |
| $15,878 |   | $546.20 | plus 6.5% of the amount over | $15,878 |
Make Professional Check Stubs With Our Idaho Check Stub Template
Do you find manually calculating and printing paystubs for employees in Idaho exhausting? Do you want to save time and hassle while making sure you comply with state laws when it comes to employee check stubs? Look no further than PayCheck Stub Online!
Our app is fast, easy to use, and accurate. Simply enter the name of your company and employee information, and it will automatically calculate and create professional-looking Idaho check stubs that include all the needed information, like earnings, deductions, taxes and net pay.
Not only can it save you time and effort, but they help you avoid costly mistakes and penalties. Our generator is designed to calculate income based on Idaho's tax laws, so you can rest assured that you're providing your employees with accurate and complete pay records. 
Purchase a pricing plan today and see the difference yourself!
People Also Ask About Our Idaho Check Stub Template
Yes. Idaho pay laws require businesses to provide employees with access to a statemen with details of their payment information for each payment they receive. However, there is no specification as to what should be on the Idaho check stub.
The best free paystub generators are ones that are easy to use and can automatically do all the math for you. Some these paystub generators with FREE unlimited previews include PayCheck Stub Online and Paystubdirect.
Keeping record of your paystub will come in handy when you're going to apply for a loan or housing. At the same time, knowing your income breakdown allows you to know where your money is going and make a budget plan for the month or week.