California Check Stub Generator
Generate check stubs easily for your California small business, proof of income or  your employees if you have a workforce. No additional software or payroll expertise are needed for our check stub maker and you can preview our paystubs as many times as you like. Skip the hefty professional fees and software prices. Get a PDF copy of your California paystub at an affordable price.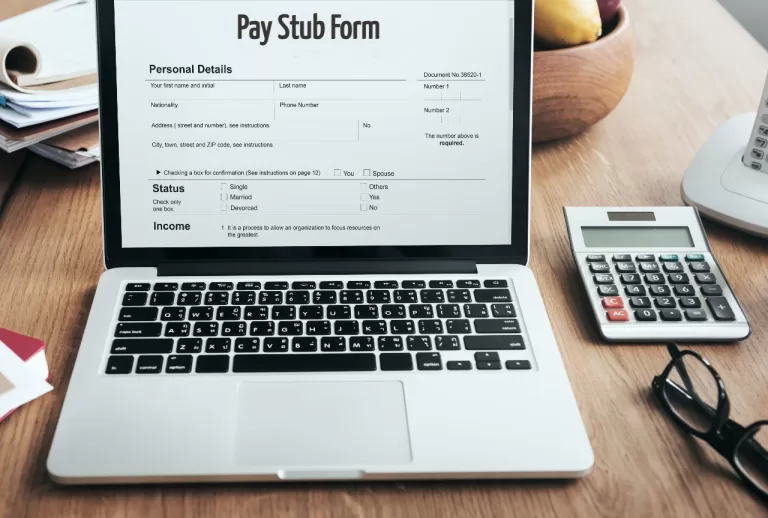 Why Choose Our California Pay Stub Generator?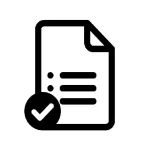 Accurate
Our California check stub maker comes with a built-in calculator and the latest data on the state of California's tax bracket, so you don't have to worry about researching tax rates and manually calculating. It can do it for you automatically.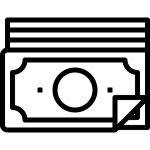 Affordable 
Compared to buying expensive software and hiring a payroll professional to do your California paystubs, our check stub generator is more cost-efficient. You can have a PDF copy of your pay stubs for as low as $7.95.  Check out our pricing plans today.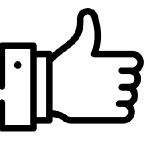 User-Friendly
Making a California check stub with our paystub generator is not at all complicated. In fact, all you have to do is give your basic information and salary details as you would with any other form, then it will instantly reflect on the paystub preview.
HOW DOES OUR CHECK STUB MAKER CA WORK?
Fill in the paystub owner's complete details first, then the company they are working for. Make sure to choose your state as this is significant for our app to calculate your taxes.

Choose a corresponding pay period whether it's Hourly, or a Yearly Salary. Our yearly salary check stubs have 2 categories: monthly and bimonthly, where monthly has 12 pay periods in a year and bimonthly has 24 pay periods in a year.

Then, choose a pay stub template. We have different templates for your California stubs, including Modern, Basic, Neat and T-Stubs.

Click the generate button and avail of our pricing plans to get a PDF copy of your California check stub without a watermark.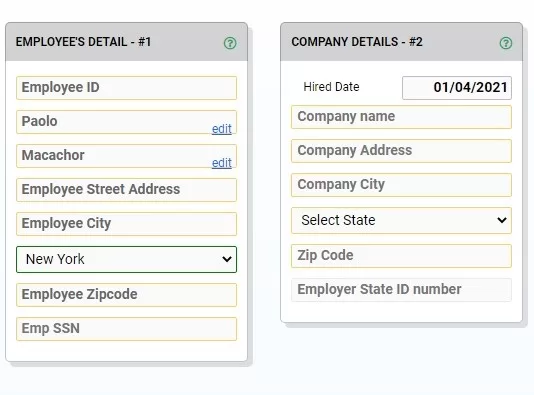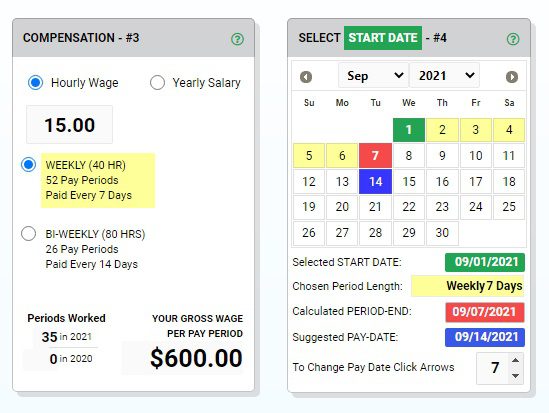 How Our California Paystub Generator Can Benefit the Self-Employed & Small Business Owners
California Paystub Generator for Small Business Owners
California is one of the states that are strict when it comes to wage statements. According to California's Department of Industrial Relations, the Labor Code Sec 226(a) requires every employer to provide their employees with wage statements (paystubs). They must contain the following information: 
Gross wages earned

Total hours worked (not required for salaried exempt employees)

All deductions (taxes, insurance, etc.)

Net wages earned

Start and End period of pay dates

The name of the employee 

Last 4 digits of social security number

The name and address of the legal entity that is the employer

All applicable hourly rates in effect during the pay period, and the corresponding number of hours worked at each hourly rate by the employee
When you use our California check stub maker, you can guarantee that all this required information will be present in your employees' paystub. All the calculations for their gross pay and net wages will be precise once you've provided it with the total hours worked, deductions, state, tax status and all the relevant information needed. Streamline your payroll process and use our California paystub generator today.
California Paystub Generator for Self Employed Individuals
Institutions, like the IRS or banks, may need you to submit proof of income in the form of paystubs when you're filing for taxes or applying for a loan in the state of California. However, when you're an independent contractor, you might not frequently get one. With this, you might end up opting to make the paystubs yourself or hire a professional to do it. If you want to save time and money when creating your own paystub, our California paystub generator will be a huge help to you. Not only is it convenient, but it's simple enough that you don't need any technical skills in account or payroll to use it. All you need to do is type in your information, and you're all set. You can also get access to a PDF copy of your paystub without a watermark at affordable prices.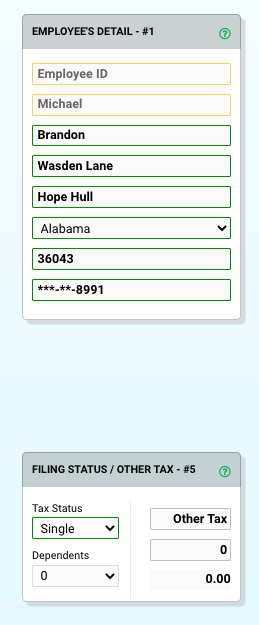 Our California Check Stub Maker Can Deduct Taxes Automatically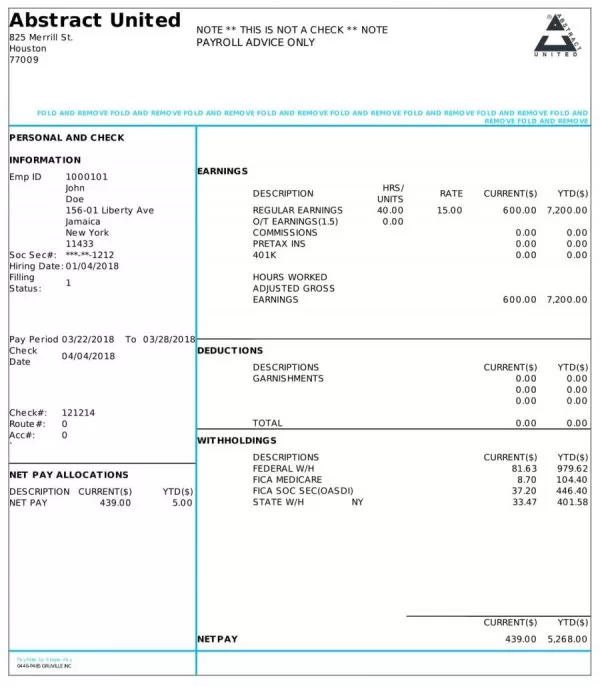 It can be complicated to calculate the tax rate for California specifically. Every county or city has its own tax rate. With this, you'll have to go through the California Department of Tax and Administration to know the specific tax rate of your city or county. However, you don't have to go through the trouble of doing it yourself when our California check stub maker can do it for you. It has the latest data on all the tax rates of each state, including California.
Create Pay Stubs Fast & Easy with Our California Pay Stub Generator
If you want to make professional-looking paystubs instantly, take advantage of our California check stub maker. It allows you to create paystubs for your employees or your proof of income instantly without the risk of errors. You can ensure reliable calculations for the gross income and net pay, as well as a selection of paystub templates for you to choose from.
Scrap the spreadsheets and skip the expensive accounting software to make your paystubs. Choose PayCheck Stub Online to create your California paystubs today!