Arkansas Pay Stub Generator
If you're looking for a more quick and easy way to make pay stubs, our Arkansas pay stub generator is just the tool you're looking for. Our app comes with an easy-to-use design that allows you to instantly make paystubs without having to do all the math. Our Arkansas paystub maker comes with a built-in calculator and the latest data on the tax rates for the state of Arkansas. Therefore, all you need to do is provide all the information needed to make your paystub and you're all good to go. Get free unlimited previews and a selection of professional paystub templates when use our paystub generator today.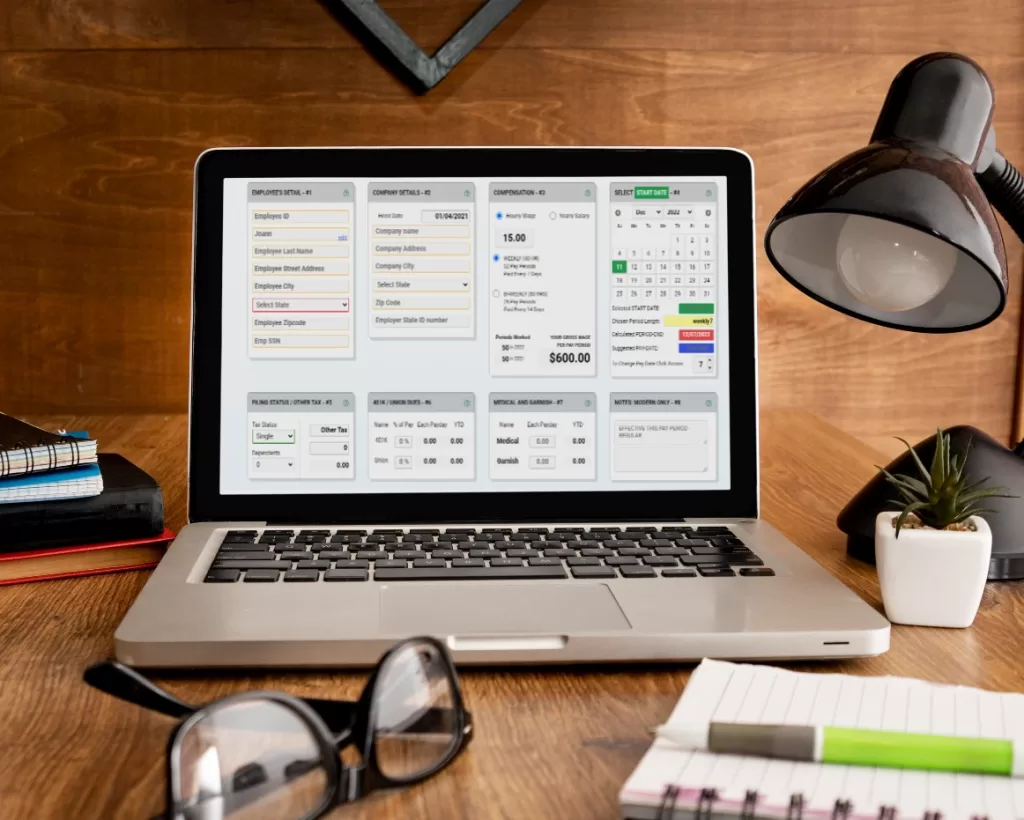 Reasons You Should Use Our Arkansas Free Paystub Generator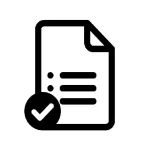 Accurate
Unlike other Arkansas paystub creators, our app has been developed to calculate your salary details instantly. You can guarantee that it can give your reliable calculations, so you can present error-free paystubs to your employees or institutions that require your proof of income.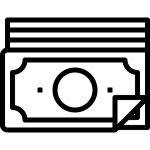 Affordable 
No need to pay big bucks on a payroll software or a payroll professional. With our Arkansas free paystub generator, you can create a professional pay stub for as low as $7.95. For unlimited paystubs, you only have to spend $29.99. Check out our pricing plans to know more.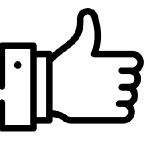 Easy-to-Use
Unlike expensive accounting software in the market, our Arkansas pay stub template is easy to navigate and very user-friendly. You don't have to be an accounting professional to create a paystub. All you need to have is legitimate information for the salary details and you're all set.
What Information Must Be Provided on the Arkansas Check Stub Maker
The state of Arkansas does not specifically require employers to provide their employees with paystubs. However, some institutions may need you to provide proof of income and some employees may come forward and want transparency in their pay. Therefore, creating paystubs can be a must. With this, our Arkansas paystub maker will make it easier for you to produce one or more paystubs. But before that, it will need significant information, such as the following:
The employee's name and address

The employer's name and address

The dates of the pay period

The employee's rate of pay

The number of hours worked

Tax Status

Health insurance (if any)

Garnishes (if any)

401K 

Union dues (if any)
Once you've provided the aforementioned information, it will then calculate for the gross pay and the net income.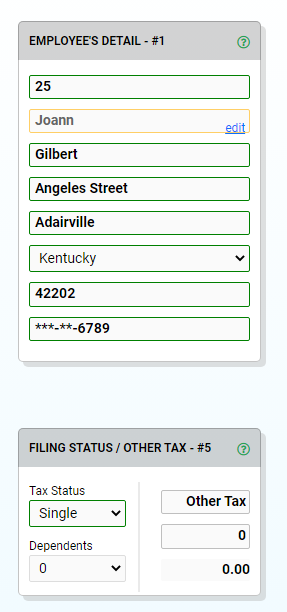 Our Arkansas Pay Stub Generator Can Deduct Taxes Instantly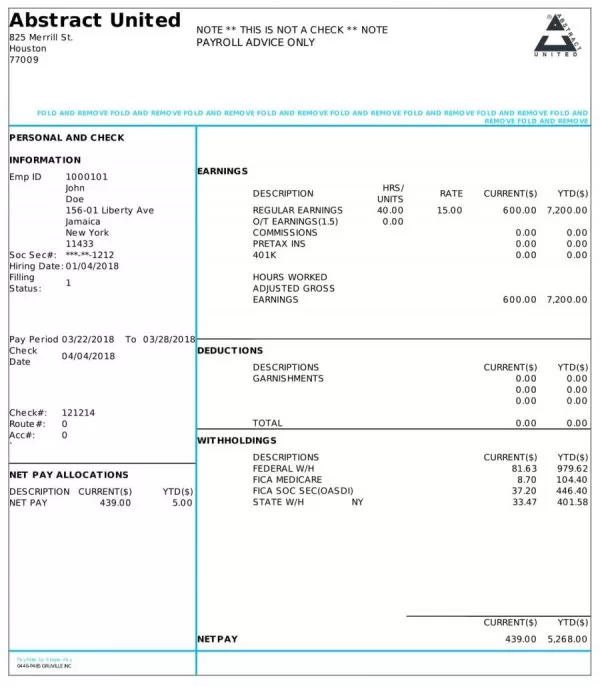 Another feature of our Arkansas check stub maker is that it can automatically deduct taxes once you've provided the state of residency, rate per hour, and tax status. Our Arkansas paystub maker has the current data on the state of Arkansas' tax rate and will immediately have it reflected on the net pay of your paystub.
Know the Current Tax Rate of the State of Arkansas
According to the Arkansas Economic Development Commission, the following are the current tax rates for individuals in the state of Arkansas for the year 2022:
| | |
| --- | --- |
| $0 – $4,999 | 0.0% |
| $5,000 – $9,999 | 2.0% |
| $10,000 – $14,299 | 3.0% |
| $14,300 – $23,599 | 3.4% |
| $23,600 – $84,500 | 4.9% |
| | |
| --- | --- |
| $0 – $4,300 | 2.0% |
| $4,301 – $8,500 | 4.0% |
| $8,501+ |  4.9% |
Create a Paystub with Our Arkansas Pay Stub Generator
One of the biggest benefits of using our Arkansas paystub maker is that it saves you time and effort. You can scrap the manual way of making paystubs and easily create accurate ones with our app. This allows you to bog down on the time spent creating paystubs for yourself or your employees and focus on running your business or other important things. 
At the same time, our Arkansas check stub maker is user-friendly, so even if you don't have any accounting experience or technical skill in doing payroll, you can still create professional pay stubs. All our Arkansas pay stub template requires is your personal information and wage details, so it can have the net salary calculated and all the significant payroll information reflected on the stub. Get free unlimited previews and a PDF copy of your check stub without a watermark at an affordable price.