Massachusetts Pay Stub Generator
Our Massachusetts paystub generator is the ideal solution for small business owners and independent contractors looking for an easy way to produce pay stubs. Our app is designed to be user-friendly, making it accessible for those without payroll expertise or knowledge of doing payroll. Simply provide the information needed and our Massachusetts pay stub generator will create the pay stub for you, quickly and efficiently. Try our free paystub generator today and make pay stubs in 5 minutes or less. Get free unlimited previews and choose from 5 professional paystub templates. You can also get a copy of your paystub when you avail of our affordable pricing plan.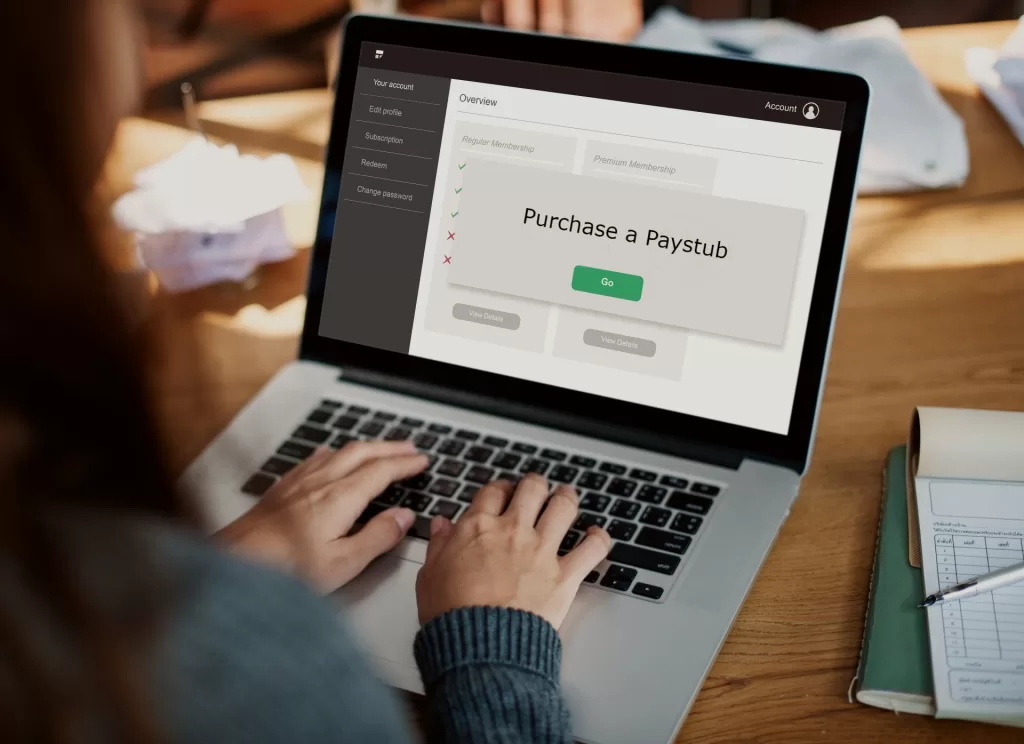 Solid Reasons Why You Should Use Our Massachusetts Pay Stub Generator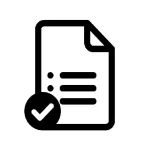 Accurate
Create professional pay stubs with accurate calculations of gross income and net pay with our Massachusetts pay stub generator. You don't have to worry about the tax process as the built-in calculator will do the computation for you. This tool ensures precision and eliminates the need for manual calculations.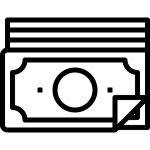 Affordable
Our online pay stub generator is your cost-efficient solution to create Massachusetts paystubs for proof of income or employee payroll. Get free unlimited previews and if you want a watermark-free PDF copy of your pay stub, you can avail of our pricing plans, starting from $7.95. Find a pricing plan that suits your budget and needs.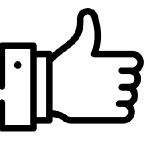 User-Friendly
Simplify the pay stub creation process by using our Massachusetts pay stub generator. Our paystub template is easy to use, requiring only to type in the basic information and salary details to create a pay stub. The preview will instantly reflect the information provided, so you can ensure that the details are correct.
Pay Stub Generator for Small Businesses & Independent Contractors in Massachusetts
Paystub Creator for Small Business Owners in Massachusetts
In the state of Massachusetts, it's required that employers furnish their employees with paystubs that have an itemized record of their hours and pay. Being a small business owner, you may want to focus more on your business rather than spending hours manually creating paystubs or figuring out how to make one using Excel. With this, we have a more cost-efficient solution for you. Our Massachusetts pay stub generator makes it quick and easy for you to produce accurate paystubs for your employees with its user-friendly interface and built-in calculator. You don't have to pay an expensive download fee for payroll software or professional nee for a payroll expert. We have affordable pricing plans for you to choose to fit your business and needs.
Paystub Creator for Independent Contractors in Massachusetts
For transactions such as filing taxes, obtaining insurance payouts, or applying for loans in Massachusetts, you may be required to provide proof of income. However, independent contractors may not receive regular paystubs. With this, a Massachusetts paystub maker can be useful. By using our Massachusetts paystub creator, self-employed individuals can generate comprehensive paystubs that can provide the necessary information for these institutions to process their taxes or applications.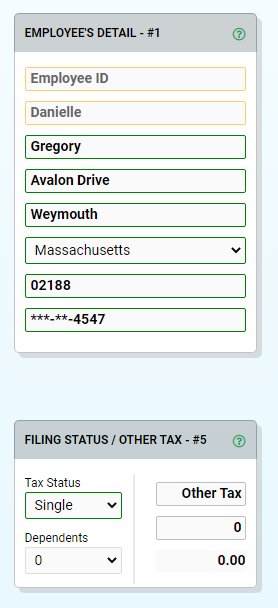 Our Pay Stub Generator Can Deduct Massachusetts Taxes Automatically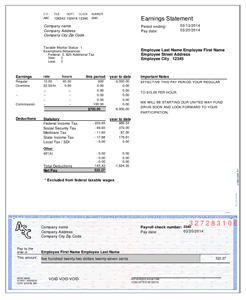 An additional significant advantage of using our Massachusetts paycheck generator is the automation of deducting taxes. Our pay stub generator has the latest information on Massachusetts' individual income tax rate, which will ensure accurate and reliable numbers for the income tax withholding.
Know the State of Massachusetts's Individual Income Tax Rate
The state of Massachusetts has a flat personal income tax rate of 5.0% for the year of 2022. This is for those who meet the taxable income bracket, which is $8,000. If this is your gross wage on your paystub, then the tax rate will be deducted from your gross income automatically.
Create Massachusetts Paystubs with Our Free Paystub Generator
Are you searching for a faster and easier way to create paystubs for employee wage statements or proof of income? Our Massachusetts pay stub generator can be an excellent tool for you or your business.
Our user-friendly app allows you to generate paystubs instantly for payroll or proof of income documents by simply entering the necessary details such as employee name, address, and salary information. No need to spend time calculating health insurance deductions and tax withholding manually or paying for expensive payroll software or accounting services.
Our Massachusetts paystub creator can generate all the necessary information on the paystub for your employees or the institution that needs it. Plus, our platform allows you to easily store and access all of your paystubs, so you will always have them on hand.
Not only our paystub generator save you time and energy, it also provides peace of mind by ensuring accuracy. And with our affordable pricing plans, it can be a cost-saving solution for any business.
You can enjoy free unlimited previews and receive a PDF copy of your Massachusetts paystubs at an affordable price.