Creating paystubs for proof of income or employee payroll does not have to be time consuming or expensive. With our Virginia paystub maker, you can make paystubs in 5 minutes or less. Our Virginia check stub maker is designed to automatically calculate your salary details to ensure correct results on your paystubs. It has the current data on Virginia tax brackets, so you don't have to go through the trouble of searching and subtracting taxes from your salary manually. Enjoy the convenience of making paystubs instantly with PayCheck Stub Online today.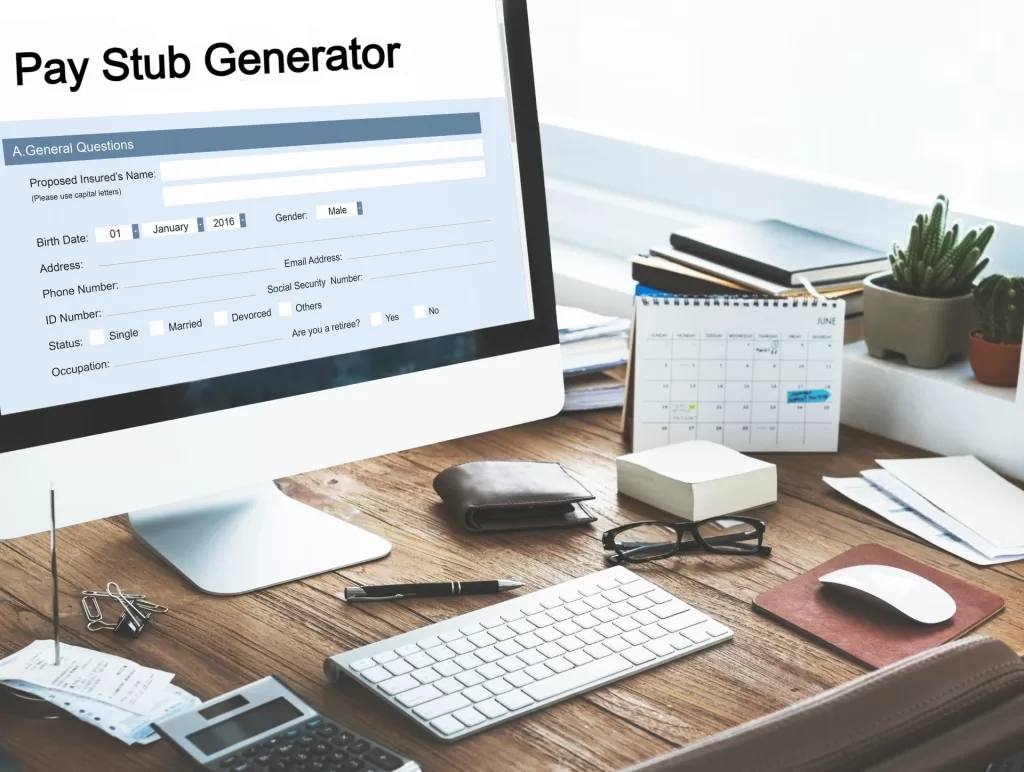 Why You Should Choose Our Virginia Paystub Maker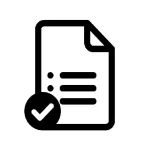 Accurate
Our Virginia paystub maker was developed to ensure accurate results when calculating your or your employees' gross pay and net income. You can guarantee error-free paystubs when you create one using our app.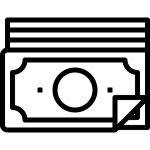 Cost-Efficient 
If you want a more cost-efficient solution when creating paystubs, our Virginia paystub maker is what you need. You can make paystubs instantly and get a PDF file without a watermark for as low as $7.95. See our pricing plans.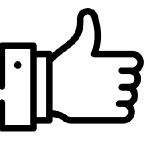 User-Friendly
There's no special skill required to use our Virginia paystub generator. You only need to type in the details required just like you would with any other form. Then, it will generate your paystubs in a matter of minutes.
Virginia Check Stub Generator for Proof of Income or Employee Payroll
Virginia Paystub Maker for Small Business Owners
Virginia's Department of Labor and Industry requires employers to provide employees with wage statements upon the written request of the employee. However, giving your employee wage statements regularly helps strengthen trust and fosters transparency. With this, if you need a user-friendly tool to create paystubs, our Virginia paystub generator is the solution you're searching for. You can create accurate paystubs in just 5 minutes or less and have a PDF copy without a watermark for as low as $7.95.
Virginia Paystub Maker for Independent Contractors
If you want to apply for a loan or get your health insurance pay out, institutions will require you to submit a proof of income. But when you're an independent contractor that does not receive payroll regularly, you might need to make your own paystubs or hire a professional. To save you from the headache of manually making paystubs and hiring expensive professional fees or software, you can use our Virginia paystub generator. Not only is it easy to use, but it also provides professional paystub templates and allows you to get a PDF copy of your stub without a watermark at an affordable price.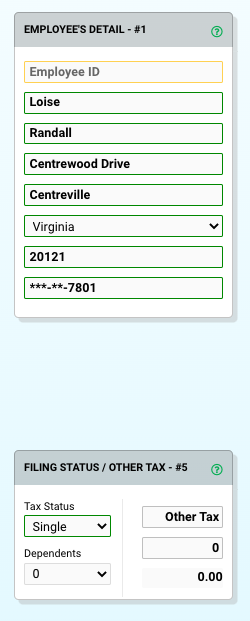 Our Virginia Paystub Maker Can Deduct Your Taxes Automatically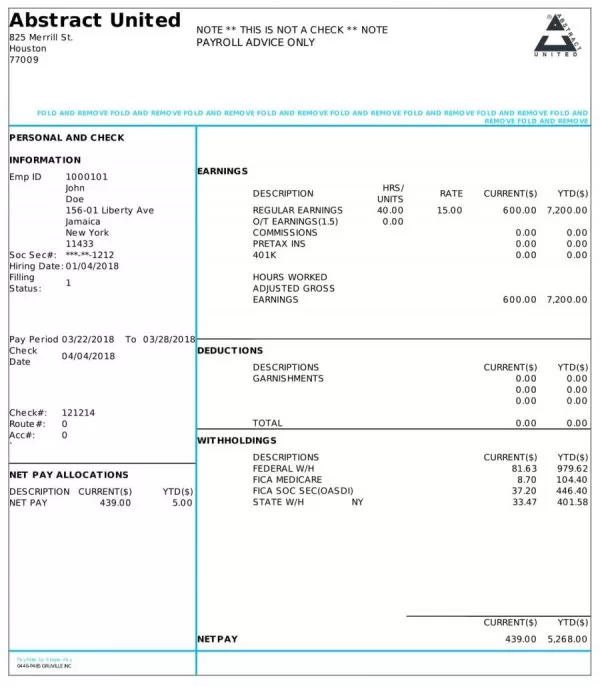 When making your paystubs using our app, it can instantly deduct your gross income from your taxes based on the state you put in, the income you typed in and your tax status. You no longer have to go searching for Virginia's current tax bracket and manually subtract your salary yourself.
Know the Current Virginia Tax Bracket
If you want to know how much our Virginia paystub generator is going to deduct from your salary due to tax, here is Virginia's current Individual Income Tax.
| | |
| --- | --- |
| VA Taxable Income | Tax Calculation |
| 0 – $3,000 | 2% |
| $3,001 – $5,000 | $60 + 3% of excess over $3,000 |
| $5,001 – $17,000 | $120 + 5% of excess over $5,000 |
| $17,001 + | $720 + 5.75% of excess over $17,000 |
Create a Paystub with Our Virginia Paystub Maker
If you're looking for a quick and easy way to make professional Virginia paystubs, then look no further than PayCheck Stub Online's paystub maker. This is the perfect solution for freelancers and small business owners who don't want to spend huge amounts of money on expensive payroll software or payroll professionals. It also saves them the time and hassle of making the paystubs themselves from scratch. 
Our Virginia paystub maker is not only cost-efficient, it's user-friendly. It's designed to as a simple form where you only have to place all the information required to create your pay stub, like name, company name, and salary details. Then, it will automatically have your information reflected on the paystub preview. Get free unlimited previews and professional templates. Should want to have a PDF file of your paystub, you can have access to it when you purchase any of our pricing plans.