Connecticut Free Paystub Maker
Making Connecticut paystubs for employee wage statements or proof of income shouldn't be such a hassle or time-consuming. With our free paystub maker, you can create paystubs instantly without errors. All you have to do is provide all the information needed and our app will automatically have it reflected on your Connecticut paystub. You can get free unlimited previews and choose from our selection of professional templates for you If you want a PDF copy of your paystubs without a watermark, you can purchase our affordable pricing plans.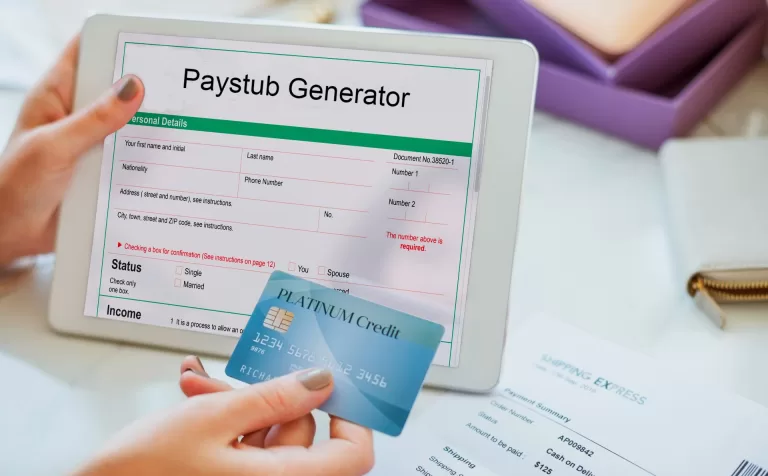 Why You Should Use Our Connecticut Pay Stub Maker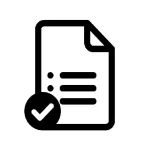 Accurate
You don't have to worry about errors on your Connecticut paystub's gross income or net pay once you put in the correct information. Our online paystub generator will do all the math for you. It even has data on the latest individual income tax rate for the state of Connecticut.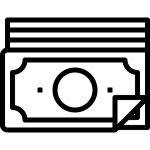 Affordable 
Avoid breaking the bank or wasting hours and hours to make one simple paystub. Our Connecticut free paystub maker makes it fast and affordable for you to create paystubs for proof of income or employee wage statements. Check out our affordable pricing plans today.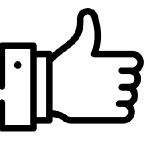 Simple to Use
We've designed our online paystub generator to look like any other form, so it's easier for you to create your Connecticut paystubs. Then, our online paystub generator will do the work for you. You don't need any technical skill in payroll or accounting. It's just a few simple steps.
How Our Free Paystub Maker Can Help Connecticut Small Business Owners & Freelancers
Free Paystub Maker for Small Business Owners in Connecticut
In Chapter 557 of the state of Connecticut's Employment Regulation, employers are required to provide employees with an itemized record of their gross earnings, hours worked, itemized deductions, and net earnings. If you're a small business owner that has a range of 1-5 employees working under them, getting expensive software or hiring a payroll professional might be too expensive on your part.With this, why not opt for a more cost-efficient tool? Our Connecticut paystub generator. You can create paystubs for your employees in Connecticut instantly with the required information needed that's in accordance with the state law.
Free Paystub Maker for Independent Contractors in Connecticut
You may be required to submit a proof of income if ever you want to apply for housing, a loan, insurance payout or filing your taxes. However, when you're an independent contractor, you might not get one regularly since you work on a client basis. But you don't need to fret. You can create paystubs without the hefty fees of a professional with the use of our Connecticut paystub maker. Generate professional paystubs instantly with the complete relevant information required by these institutions.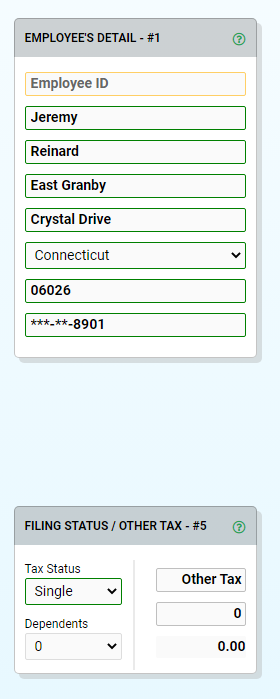 Our Free Paystub Maker Can Deduct Connecticut Individual Income Taxes Automatically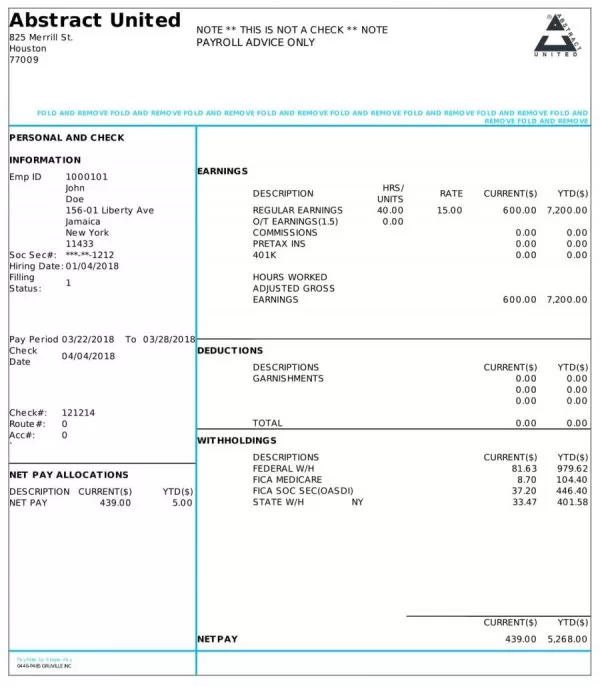 Another huge benefit of using our free paystub maker is that it has up-to-date data on the state of Connecticut's individual income tax. This means that it can deduct taxes from your gross income automatically. All you need to provide is the rate per hour, tax status, and the state you're residing in. Then, it will give you your accurate net income.
Know the Individual Income Tax of the State of Connecticut
Want to know how much the tax rate of the State of Connecticut is this year? Here's the list of the Connecticut tax brackets in 2022:
| | |
| --- | --- |
| Tax Rate | Connecticut Taxable Income |
| 3% | $0 to $10,000 |
| 5% | $10,001 to $50,000 |
| 5.5% | $50,001 to $100,000 |
| 6% | $100,001 to $200,000 |
| 6.5% | $200,000 to $250,000 |
| 6.9% | $250,001 to $500,000 |
| 6.99% | >$500,000 |
| | |
| --- | --- |
| Tax Rate | Connecticut Taxable Income |
| 3% | $0 to $16,000 |
| 5% | $16,001 to $80,000 |
| 5.5% | $80,001 to $160,000 |
| 6% | $160,001 to $320,000 |
| 6.5% | $320,001 to $400,000 |
| 6.9% | $400,001 to $800,000 |
| 6.99% | >$800,000 |
| | |
| --- | --- |
| Tax Rate | Connecticut Taxable Income |
| 3% | $0 to $20,000 |
| 5% | $20,001 to $100,000 |
| 5.5% | $100,001 to $200,000 |
| 6% | $200,001 to $400,000 |
| 6.5% | $400,001 to 500,000 |
| 6.9% | $500,000 to $1,000,000 |
| 6.99% | >$1,000,000 |
Create Connecticut Paystubs with Our Free Paystub Maker
If you're looking for an efficient solution to streamline your paystub making process without paying a hefty sum, our Connecticut free paystub maker is the solution you're looking for. It's designed specifically to help small business owners and freelancers in Connecticut create paystubs fast and easy, eliminating the need for manual calculation or paying for a payroll professional. 
By just typing the information needed and just a few clicks, you can generate professional and accurate Connecticut paystubs that meet state requirements. It's practically user-friendly, so you don't need any special skill in payroll to handle our website.
Save yourself the time and effort in creating Connecticut paystubs and use PayCheck Stub Online today.