Using a Louisiana paystub maker can save you or your small business time and reduce risk of errors when preparing pay stubs. PayCheck Stub Online's paystub generator is easy to use and enables you to create professional, accurate pay stubs instantly. With our Louisiana pay stub creator, you can provide your employees with clear and detailed information about their earnings, deductions, and other important information regarding their salary. Get free unlimited previews and a PDF file without a watermark at affordable prices.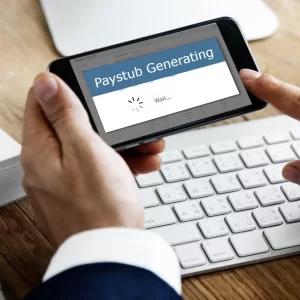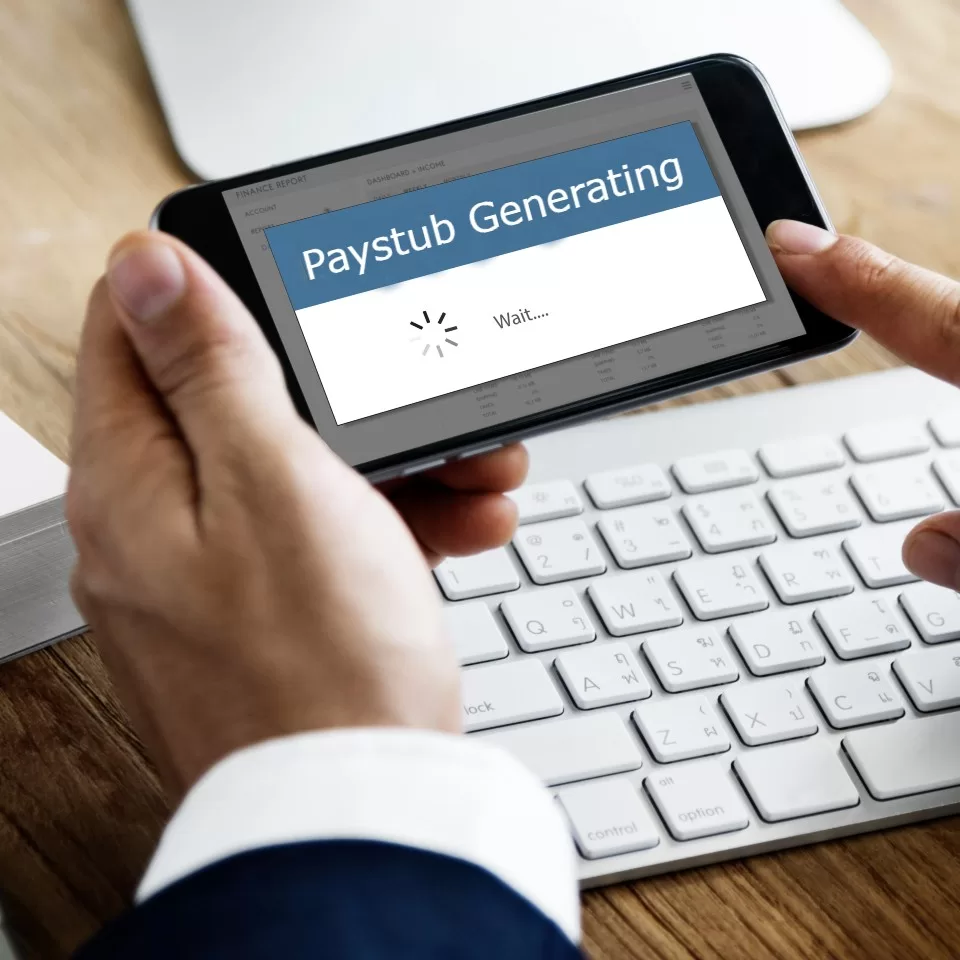 Why You Should Use Our Louisiana Paystub Maker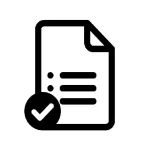 Accurate
Our Louisiana pay stub maker is designed to use the same calculations and formulas used by accounting professionals to prepare paystubs. As a result, it can accurately generate your or your employees' actual earnings and deductions.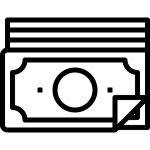 Cost-Efficient
Streamline the payroll process and reduce the time and resources required to prepare paystubs with our Louisiana pay stub creator. You don't have to go for specialized payroll software that will cost you tons.  Check our affordable pricing plans today.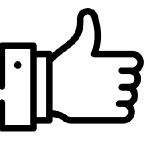 Easy-to-Use
Our Louisiana pay stub maker was developed to be user-friendly even to people who are not familiar with the payroll process or have limited technical expertise on it.  Simply enter the information needed and choose a stub template.
What Will You Need to Provide to Our Louisiana Paystub Generator?
So, we can generate your Louisiana paystub, you will need to provide the following information on our generator:
Paystub owner's name and address

Company name and address (leave blank if self-employed)

The dates of the pay period

The paystub owner's rate of pay

The number of hours worked

Gross pay (total wages earned before deductions)

Deductions for taxes, insurance, retirement plans, and other withholdings

Net pay (total wages earned after deductions)
Once that's all set, our paystub maker will do all the calculations and make it reflect on your paystub. You can choose from our selection of paystub templates and have it printed without a watermark at an affordable price.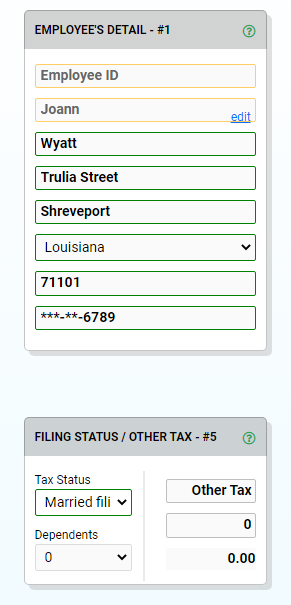 When Do You Need Our Louisiana Stub Maker?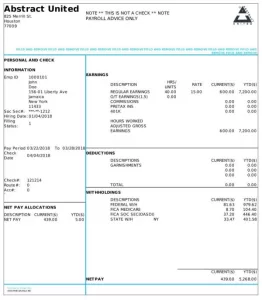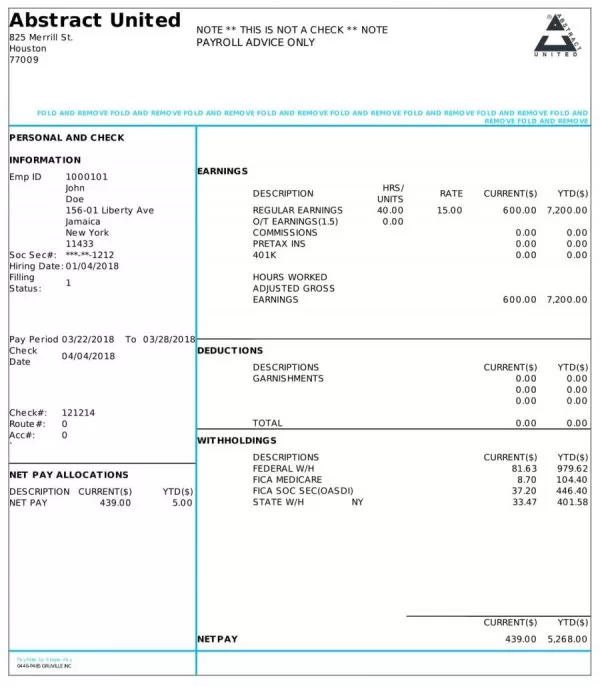 If you're required by an institution to provide a proof of income for a loan or housing

If you want to clearly provide your employees a record of their earnings, deductions, and other important salary information

If you want to reduce the risk of errors while making your or your employee's Louisiana pay stub

If you want to streamline your payroll process and make it more efficient

If you want to skip the expensive specialized payroll software or the services of a payroll professional
How Much Will Our Louisiana Paystub Maker Deduct From Your Income Due to Tax?
Our Louisiana paystub generator is constantly updated to have the current data of the state's current income tax bracket. The current tax bracket for the state of Louisiana according to the Louisiana Department of Revenue are the following:
Filing Status of Single; Married, Filing Separately; Head of Household
| | |
| --- | --- |
| Tax Bracket | Tax Years 2022 |
| $0 – $12,500 | 1.85% |
| $12,501 – $50,000 | 3.50% |
| $50,000 and over | 4.25% |
Filing Status of Married; Filing Jointly; Qualified Surviving Spouse
| | |
| --- | --- |
| Tax Bracket | Tax Years 2022 |
| $0 – $25,000 | 1.85% |
| $25,001 – $100,000 | 3.50% |
| $100,001 and over | 4.25% |
Make Professional-Looking Paystubs with Our Louisiana Generator
Are you tired of spending hours creating paystubs manually for your employees in Louisiana? PayCheck Stub Online's Louisiana paystub maker is here to help! With our user-friendly platform, you can instantly and easily create accurate and professional paystubs for your employees. 
Say goodbye to the hassle and stress of manually creating pay stubs and let our Louisiana paystub generator do the work for you. Try it now and get FREE unlimited previews! For a printable PDF file without watermark, we've got affordable pricing plans.
People Also Ask About Our Louisiana Paystub Generator
Yes. There are many easy-to-use paystub generators online. You don't need technical payroll skills to use them. Just type in all the information needed on the form and they can generate Louisiana paystubs automatically. 
PayCheck Stub Online allows you to use our paystub generator for FREE with unlimited previews. But if you want to have a PDF file of your paystub without the watermark, you can purchase our affordable pricing plans.
If you want a user-friendly Louisiana paystub maker with free unlimited previews and affordable pricing for printed paystubs, then PayCheck Stub Online is your best bet. You can also check out Pay Stub Direct.