Nevada Pay Stub Generator
With our Nevada pay stub generator, you get a convenient and cost-effective solution for creating paystubs, whether it's for employee payroll or proof of income. With our check stub maker, you can avoid the hassle of manually calculating paystubs and without the need for expensive software. Our Nevada free paystub generator is easy to use and can automatically calculate gross income and net pay. It also offers a variety of paystub templates to choose from. Enjoy free unlimited previews of your paystubs and if you want to have a printable copy of your paystub, you can check out our affordable pricing plan.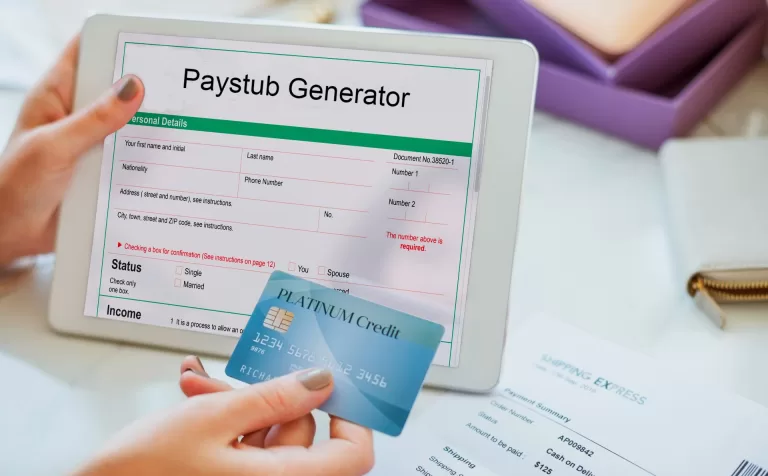 Reasons Why You Should Use Our Nevada Check Stub Maker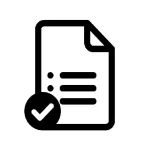 Accurate
What's convenient about using our Nevada paystub maker is that it has an integrated calculator feature, so you don't have to compute the wages. You only need to provide the necessary data and the generator will quickly and accurately determine the wages.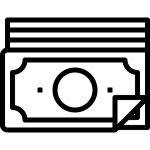 Cost-Efficient
Unlike expensive payroll software, our Nevada paystub creator is more cost-efficient. Generate professional paystubs instantly without having to pay a hefty sum. We've got different affordable options for pricing plans to suit your business needs and budget.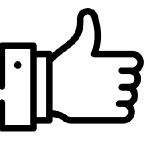 Simple to Use
Another huge benefit of using Nevada paystub maker is that you don't need to be an expert in payroll or accounting to use our app. All you need to do is type in the information needed like any other form, and our check stub maker will do all the rest.
Pay Check Generator for Nevada Small Businesses & Independent Contractors
Pay Check Generator for Employee Payroll
In Nevada, state law under Chapter 608 – Compensation, Wages, and Hours requires employers to keep a record of their employees' wages and present it to them every pay period. The following information must be present in the wage statement:
Gross wage or salary other than compensation in the form of services, food, housing or clothing

Deductions

Net cash wage or salary

Except as otherwise provided in NRS 608.215, total hours employed in the pay period by noting the number of hours per day

Date of payment
When you use our pay stub generator to create Nevada pay stubs for your employees, you can guarantee that all the information needed according to state law will be present on the paystub. You also don't have to go through creating paystubs in Excel, calculating the pay stubs manually or even big sums to use payroll software. Our check stub maker is an affordable option for any small business owner in Nevada.
Pay Check Generator for Proof of Income
When applying for a loan or a mortgage from a Nevada institution, you may need to provide a proof of income. To create professional-looking pay stubs instantly, take advantage of our free paystub maker. Simply sure to input your correct personal information and salary details on the pay stub template, and it will automatically reflect on your New York paystub. Skip the time-consuming ordeal of manually creating paystubs when you use our Nevada check stub maker.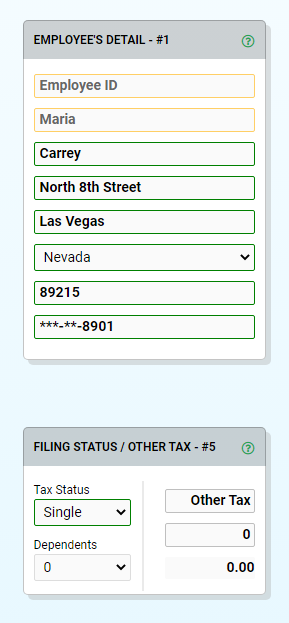 Our Nevada Pay Stub Generator Can Compute Your Deductions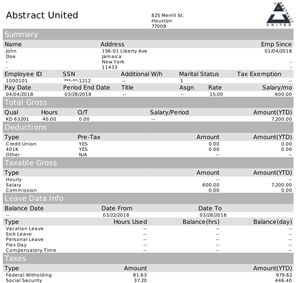 Even though Nevada does not have a state-specific income tax rate, our Nevada pay stub generator can still help you calculate the total gross income based on the given hourly rate, and it can also calculate the net pay with deductions like health insurance, garnishes, and 401k. You don't have to spend time calculating the overall salary from scratch, our check stub maker can do it for you quickly and easily.
Create Nevada Pay Stubs for Employee Payroll & Proof of Income
Creating paystubs for employee payroll or proof of income can be time-consuming, but our Nevada paystub creator simplifies the process for you. With our check stub maker, you can easily generate professional paystubs with a comprehensive breakdown of your salary information.
Our Nevada pay stub generator is suitable for both employers and independent contractors. It's perfect for small businesses and self-employed professionals with its user-friendly interface. It's also completely online, so you can access it from anywhere, at any time.
Try our Nevada free paystub generator today and experience its convenience. Get free unlimited previews and choose from our selection of professional templates. And if you want a PDF copy of your Nevada paystubs, you can avail of our affordable pricing plans.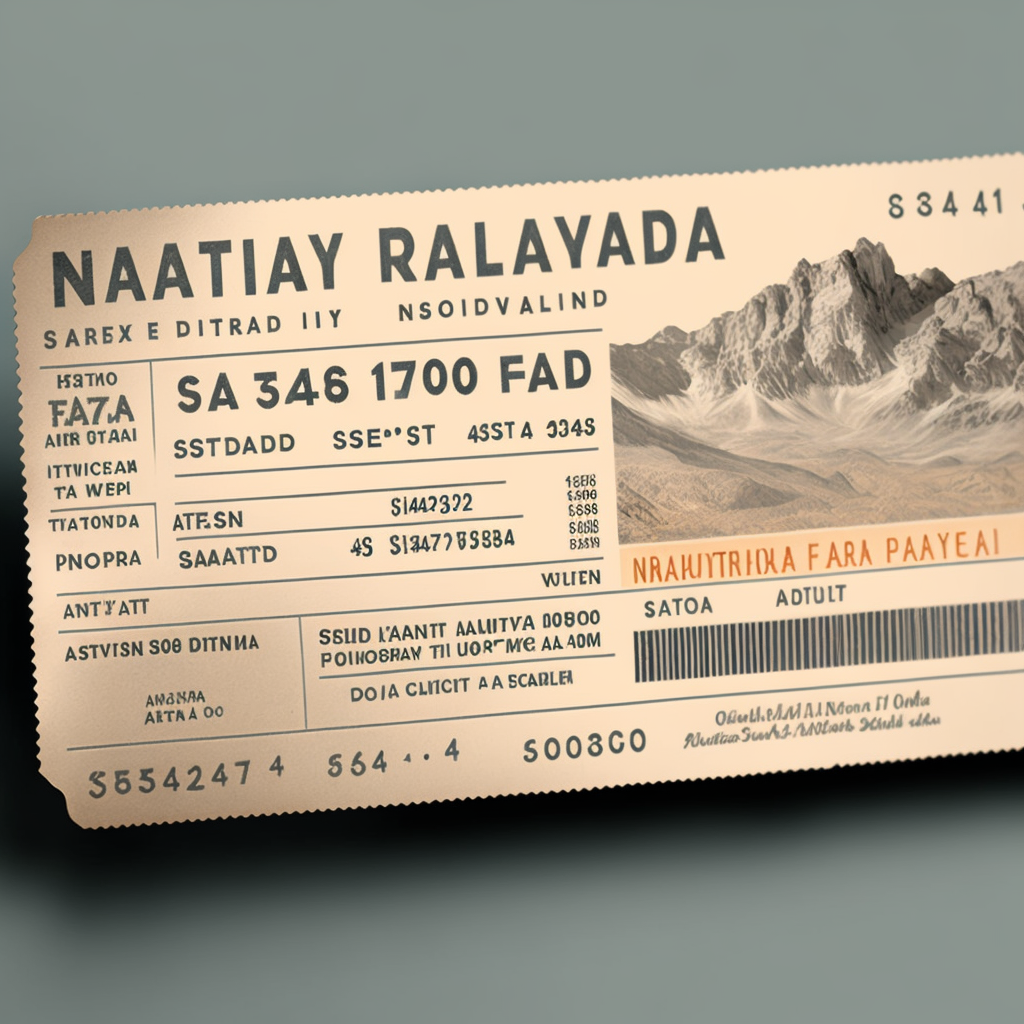 Yes,  Nevada is one of the states that requires employers to provide a pay stub and records of their employment.   Failure to provide paystubs include $5,000 fine as well as criminal misdemeanor charges.