W-2 Generator: Create Your W-2 Form Online in Minutes
Instantly have a W-2 form for your employees with our W-2 generator. You no longer have to fill out the form using a pen and paper. All you have to do is type in their information on the online W-2 template and it will instantly reflect on the form. Create W-2 reports for your employees in just 2 minutes or less when you use PayCheck Stub Online's W-2 generator.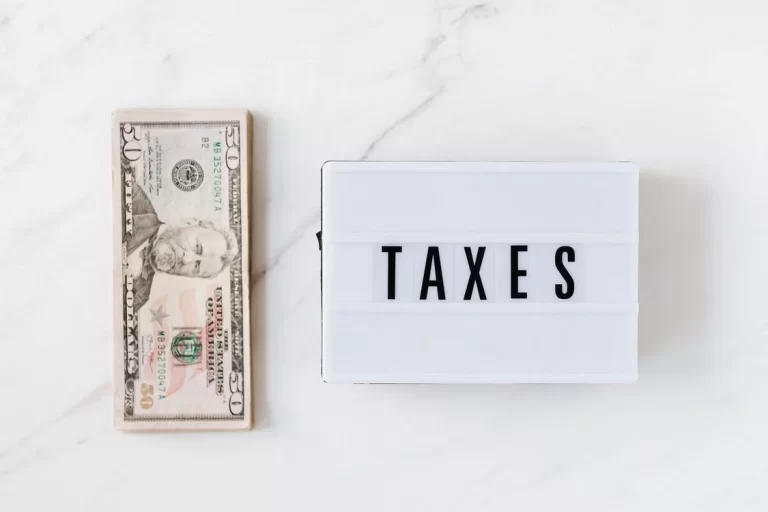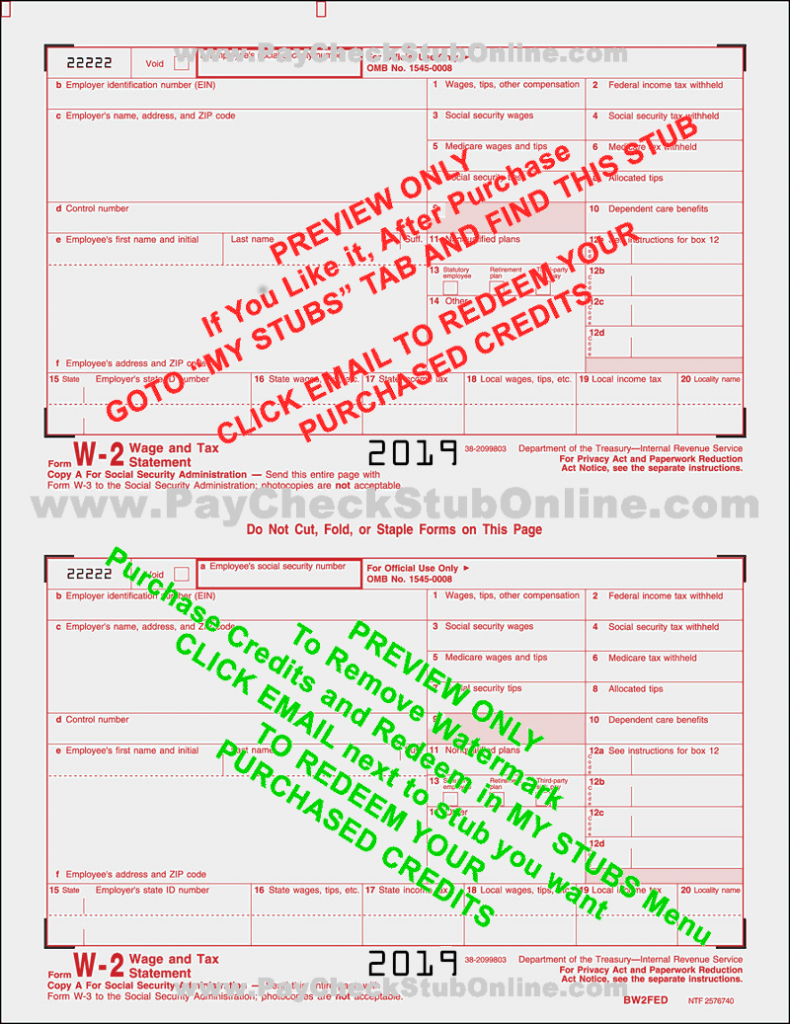 Form W-2 is a wage and tax statement that every employer of a trade or business must submit to the IRS and Social Security Administration (SSA). It reports the employee's income from a previous year and how much tax you withheld for them. This must be submitted to the IRS and SSA no later than January 31st. After, you must also send a copy of the Form W-2 to your employee, so they can keep track of their taxes withheld. 
Here are some things to keep in mind:
If your employee earns $600 and up during a year, you ought to get a W-2 for that. Tipped employees may also get their W-2's if it totals that amount upwards.

If you're hiring a freelancer, you may need 1099's same as contract workers and you won't necessarily be needing W-2's. (Learn more about 1099s here

)
Why Do You Need a W-2 Form?
The purpose of filing a W-2 is to tally how much of your employee's income went to taxes. These can include income taxes, social security, tips, and Medicare taxes.
Make sure to have all your employees' Form W-2s and payslips in order, so they can have a record of their income. Having these documents gives your employees leverage in securing future transactions, such as loans, mortgages and other miscellaneous registrations which require you to show remittances with full transparency.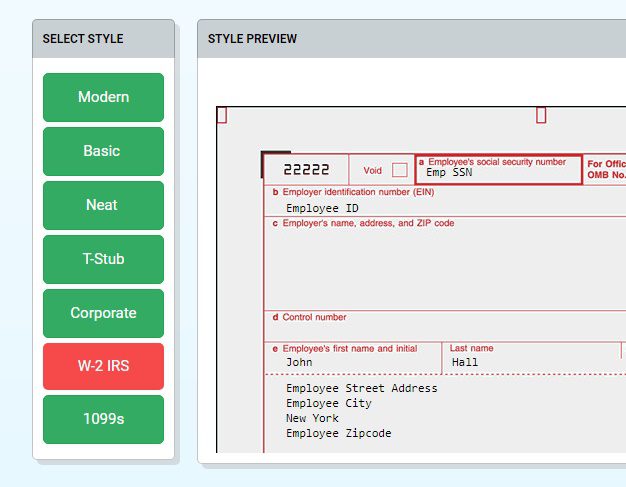 WHY USE OUR W-2 FORM GENERATOR?
Free online W-2 generator can help you expedite the creation of your W-2 statement
All you have to do is type in the information and you have your statement in 2 minutes or less

You can archive it much more easily by saving our fillable PDF on your drive

You can retrieve your W-2 statement anywhere and anytime you want

You can print multiple copies of your W2 form

You can easily email the W-2 forms to the institutions or your employees
Create a fully filled out W-2 Form fast using our W-2 Generator. It allows you to save time on preparing your employee's income tax forms with little to no errors. You can have a PDF copy of your Form W-2 without a watermark when you avail of our pricing plans. Get it for as low as $7.95 or make unlimited forms and enjoy 30% DISCOUNT!
People Also Ask About Our W2 Generator