If you're looking for the best pay stub generator for Maryland small businesses and independent contractors, then you've come to the right place. Our Maryland pay stub generator makes it easier for you to produce paystubs whether it's for employee payroll or proof of income purposes. We have an easy to use interface that enables just about anyone to use it, even if they don't have payroll expertise or are not familiar with the payroll process. It's as simple as providing the information required for your paystub, then our app will do the rest. Generate paystubs in just 5 minutes or less with our Maryland paystub maker today.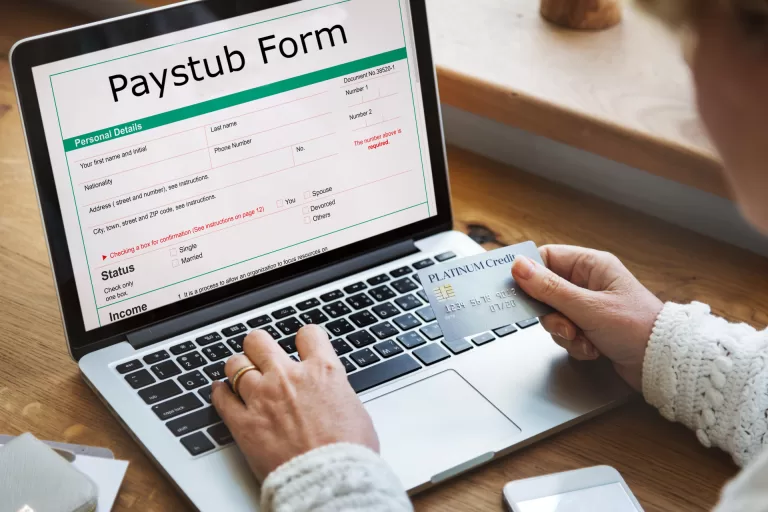 3 Reasons You Should Use Our Maryland Paystub Maker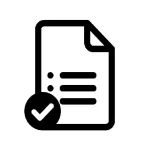 Accurate
Making professional paystubs with the accurate computation of your or your employees' gross income and net pay doesn't have to be so taxing. With our Maryland pay stub generator, you can guarantee precise calculations with your salary details as it has a built-in calculator developed to instantly compute your gross and net pay.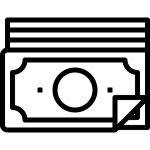 Cost-Efficient 
Aside from being a convenient tool that gives your reliable numbers on your pay stub, our Maryland online pay stub generator can make the job quick and easy. If you want a PDF copy of your paystub without a watermark, you can avail of any of our pricing plans with one that's as low as $7.95. Check out our pricing plans today.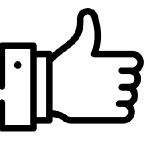 Easy-to-Use
Skip the complicated process of creating a paystub by using our Maryland pay stub generator. Our paystub template is very simple to use. All you have to do is type in the information needed to create a paystub then it will instantly reflect on the paystub preview. Just make sure to provide the correct basic information and salary details.
Paystub Maker for Small Businesses & Self-Employed Professionals in Maryland
Create Paystubs for Employee Payroll
The state of Maryland requires employers to keep wage records of their employees for up to 3 years. They should also provide employees with a record of these wages, explaining the wages are computed. This is under the Maryland Pay Stub Transparency Act of 2016. If you want a comprehensive paystub to provide to your employees, our Maryland paystub maker ensures they get a whole run down of their salary. All you have to do is provide the basic information, such as their rate per hour, state their in, deductions, and the likes. Then, our Maryland paycheck generator will do all the calculations for you and have it reflected on the paystub preview. Make your payroll process more efficient with PayCheck Stub Online.
Create Paystubs for Proof of Income
When filing your taxes, getting insurance pay out or applying for a loan, institutions in Maryland may ask you to provide proof of income before going through with the transaction. However, if you're a self-employed professional, you might not get paystubs regularly as you work directly with the clients yourself. With this, a Maryland paystub maker can come in handy. Using our Maryland paystub creator, you can have a comprehensive paystub that will ensure these institutions have the information they need to deliberate your submission.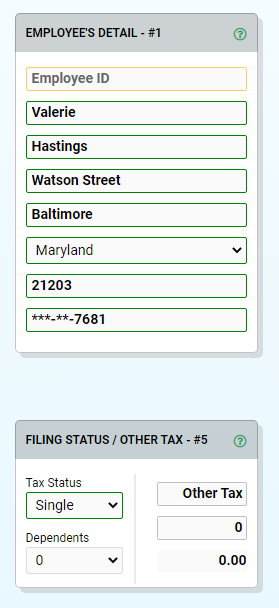 Our Paystub Maker Will Automatically Deduct Your Maryland Taxes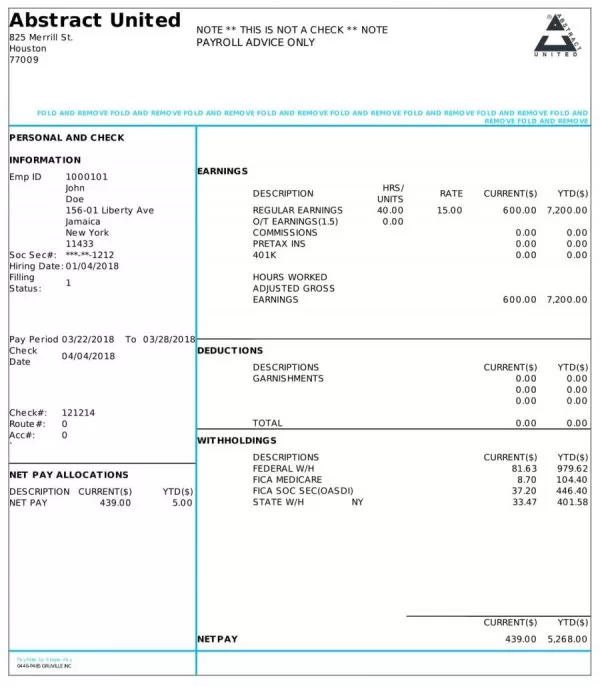 Another huge benefit of our Maryland paycheck generator is that you don't have to compute your tax deductions as our paystub template will do it automatically. It has the latest data on Maryland's individual income tax rate, so you can guarantee that it will provide you with reliable numbers for your income tax withholding section.
Know the State of Maryland's Individual Income Tax Rates
The state of Maryland issues a tax withholding for taxpayers with a net income of $100,000. Currently, this is the income tax rate of the state of Maryland:
| | |
| --- | --- |
| Taxable Income | Tax Rate |
| $100,000 – $125,000 | 5.00% |
| $125,00 – $150,000 | 5.25% |
| $150,000 – $250,000 | 5.50% |
| $250,000+ | 5.75% |
| | |
| --- | --- |
| Taxable Income | Tax Rate |
| $100,000 – $150,000 | 4.75% |
| $150,000 – $175,000 | 5.00% |
| $175,000 – $225,000 | 5.25% |
| $255,000 – $300,000 | 5.50% |
Create Your Own Paystubs with Our Maryland Paystub Maker
Are you a small business entrepreneur or freelancer in Maryland looking for a convenient and reliable way to create professional paystubs? Look no further than our Maryland paystub maker. Our tool  offers a user-friendly interface that allows you to quickly and easily type in all necessary information, including employee or client information, pay rate, and deductions.
Our paystub generator has the latest data on all state taxes, so you don't have to do the computations yourself. Whether you're a small business owner needing a payroll solution or an independent contractor producing a proof of income, our paystub generator can save you time and money by automating the process. 
Investing in our Maryland Paystub Generator is a smart decision for any small business owner or freelancer looking to streamline their payroll process and acquire a proof of income record. Don't wait any longer, give our Paystub generator a try today! Get free unlimited previews and professional paystub templates!