Arizona Pay Stub Generator
It doesn't have to be time-consuming to create paystubs for proof of income or your employee payroll. It doesn't even have to cost a lot. With our Arizona pay stub generator, we make it more cost-efficient to create professional paystubs. Our app is designed to be user-friendly, so you don't need to be an expert in payroll to create a paystub. All you have to do is type in the information required and our Arizona check stub maker will do the rest. It has a built-in calculator and the latest data on the state of Arizona's tax bracket, so you don't have to do any research or calculations. Make paystubs in a matter of minutes when you use our paystub generator today. Get free unlimited previews, 5 professional paystub templates and PDF copies with no watermark at an affordable price.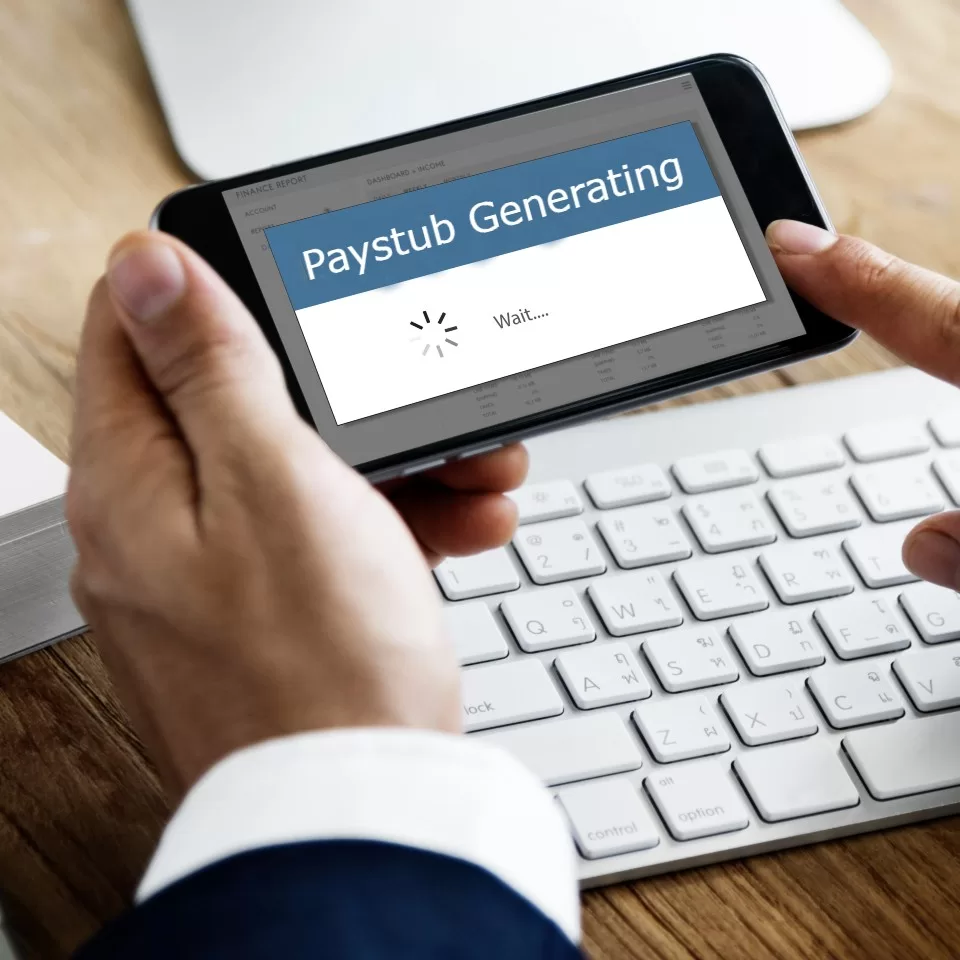 Solid Reasons Why You Should Use Our Arizona Paystub Maker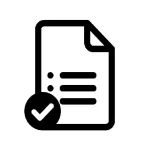 Accurate
You can count on our Arizona pay stub generator to give you reliable calculations for your gross income as well as net pay. Our app was developed to do your calculations automatically once you've typed in your important salary details.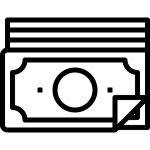 Cost-Efficient
Compared to buying expensive accounting software or hiring a payroll professional, our Arizona pay stub generator is more cost-efficient. You can create a paystub in just minutes and have your own PDF copy for as low as $7.95.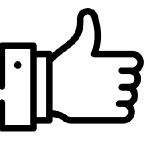 Easy-to-Use
Our Arizona check stub maker is designed like a simple form, wherein you only need to type your basic information and salary details. Then, our app will do the rest. No expertise in payroll or accounting needed.
Arizona Paystub Maker for Proof of Income Or Employee Payroll
Arizona Pay Stub Generator for Small Business Owners
The Arizona Department of Economic Security requires employers to keep records of their employees' check stubs for record keeping. There is no law that states what information should be present in the employees' check stubs. However, our Arizona check stub maker gives you the important information any institution may require from your pay stub, such as:
The employee's name and address

The employer's name and address

The dates of the pay period

The employee's rate of pay

The number of hours worked

Gross pay (total wages earned before deductions)

Deductions for taxes, insurance, retirement plans, and other withholdings

Net pay (total wages earned after deductions)
After you've provided all the important details, our Arizona pay stub maker will do all the math for you. The final output will be displayed in our paystub preview, which gives you free unlimited previews.
Arizona Pay Stub Generator for Independent Contractors
Working as an independent contractor, you might not get paystubs from your clients regularly. However, some institutions may want you to present a proof of income as part of their requirement. With this, you will need to create professional paystubs yourself. With all the hassle that comes with creating your own paystub, you can opt to use PayCheck Stub Online's Arizona pay stub generator to make the process easier for you. You don't have to pay hefty fees or the hassle of manually doing it yourself. With our Arizona check stub maker, you can make paystubs instantly.

Our Arizona Check Stub Maker Can Deduct Taxes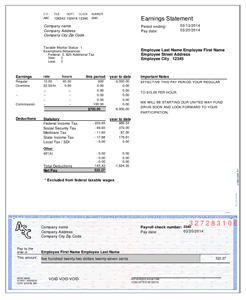 When you use our Arizona paycheck maker, it can instantly deduct the taxes for you. It has the current data on the state of Arizona's tax rates, so you don't have to spend time researching and subtracting the tax rates from your gross pay. All you have to do is provide your wage details on the Arizona paystub template.
Know the Current Arizona Tax Rates
According to the Arizona Department of Revenue, there are two tax rates for the year 2022, which is 2.55% and 2.98%. For the year 2023, the flat tax rate will be 2.5%. The following income that will be taxed: 
| | |
| --- | --- |
| Individuals must file if they are: | AND gross income is more than: |
| Single | $12,950 |
| Married filing joint | $25,900 |
| Married filing separate | $12,950 |
| Head of household | $19,400 |
Create Professional Paystubs with Our Arizona Pay Stub Generator
Take away the hassle of creating pay stubs manually and use our Arizona pay stub generator. With just a few clicks and by typing in your salary information, you can create your very own paystub in just a minute or less. Our Arizona paycheck maker is a user-friendly tool to use, especially for independent contractors and small business owners who are not all too knowledgeable in payroll. 
You don't even have to spend a lot to get your own paystub, unlike when you purchase an accounting software or hire a professional accountant. You get free unlimited previews of your Arizona paystub and have access to the PDF copy without a watermark when you avail of our affordable pricing plans. Make error-free paystubs instantly with PayCheck Stub Online today.