Indiana Pay Stub Generator
Don't want to always create Indiana paystubs from scratch? Would you like to avoid paying huge amounts of money just to create a paystub? Don't worry, we have a more cost-efficient solution for you. Our Indiana pay stub generator makes it easier for you to produce paystubs instantly whether you need it for employee payroll records or proof of income. It's easy to use, so you don't need a technical skill in payroll to create your own stub. All you need to do is type in the information needed, and it will reflect on your Indiana paystub instantly. Get free unlimited previews of your paystub, and if you want a PDF copy, avail of our affordable pricing plans.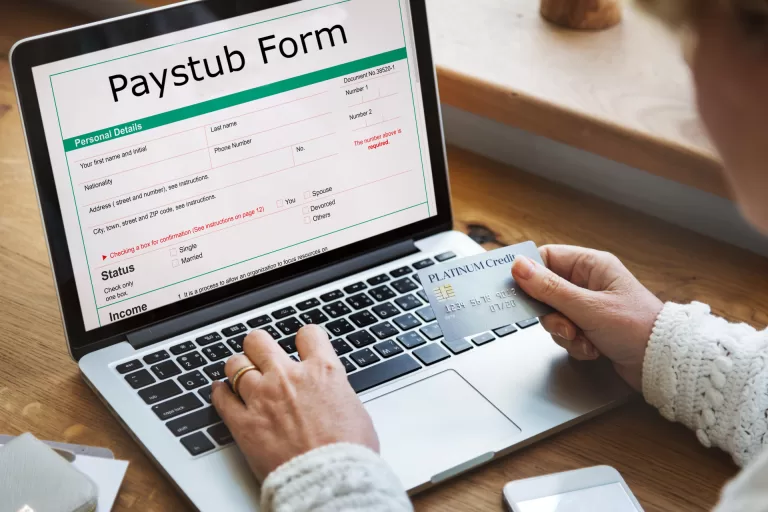 Solid Reasons You Should Use Our Indiana Free Paystub Generator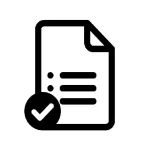 Accurate
Avoid having calculation errors in your paystub when you use our Indiana pay stub generator. Our check stub maker was developed to have its own calculator, so it will automatically do the math for your gross income and net pay. Just type in the information it needs, and it will reflect in your paystub right away.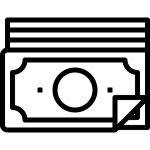 Affordable 
Using our Indiana paystub generator won't cost you a hefty sum. In fact, it's a more cost-efficient solution to producing pay stubs for your proof of income or employee wage statements. For as low as $7.95, you can already have a PDF copy of your paystub without a watermark. Check out our pricing plans today.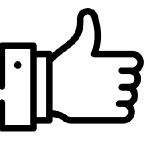 Simple to Use
It doesn't take a technical skill in accounting or payroll to use our Indiana pay stub generator. All you have to do is fill out our paystub template with the required information, just like you would any other online form. After that, the information will be reflected on the paystub preview automatically.
Use Our Pay Stub Generator to Make Proof of Income or Employee Payroll
Check Stub Maker for Small Business Owners in Indiana
According to the Indiana Department of Labor, employers are required to give their employees statements of their hours worked, wages paid, and deductions taken from the paycheck. However, we know how time-consuming it is to create paystubs for your employees, especially when you have to do it manually or through an excel sheet. With this, we make it easier for you to create paystubs with our Indiana pay stub generator. You just need to type in the information required for the paystub, then it will generate and reflect on the paystub preview. You can get PDF copies of your paystub for as low as $7.95 and keep a record of the paystubs you've made. We make the process of creating employee payroll easier for you with our Indiana check stub maker.
Check Stub Maker for the Self-Employed in Indiana
When you're an independent contractor in Indiana, you might not regularly get a record of your income because you work with clients directly. However, if you're planning to apply for a loan or file your taxes, you may be required to present an itemized salary statement. With this, using an Indiana paystub generator will come in handy. Using our Indiana check stub maker, you don't have to go through the headache of manually making the paystub yourself. You also don't have to go looking for a reliable accountant to do the paystub for you. You can create professional-looking paystubs in 5 minutes or less when you use our pay stub generator.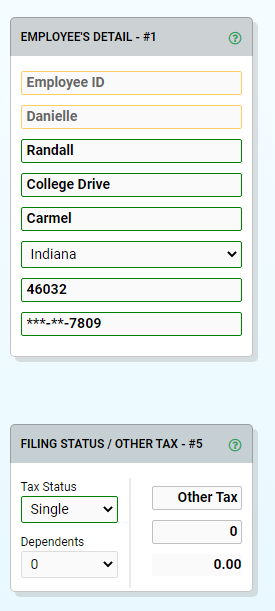 Our Payroll Generator Can Deduct Indiana Taxes Automatically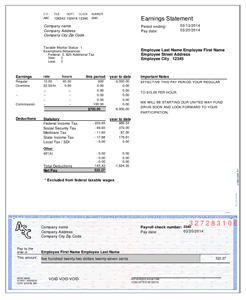 When you create payroll or proof of income using our Indiana paystub generator, it can automatically subtract the tax withholdings for you. Our payroll generator has the latest data on Indiana's tax rates and will automatically deduct from the gross income you've placed on the website template.
Know the State of Indiana Individual Income Tax
Currently, Indiana has a flat individual gross income tax rate of 3.23%. Learn more about Indiana's taxes from the Indiana Department of Revenue.
Create Professional Paystubs with Our Indiana Paystub Generator
Are you tired of manually creating paystubs for your employees or proof of income? Look no further, as our Indiana Paystub Generator can be an excellent solution for you! Our user-friendly platform allows you to quickly and easily generate accurate and professional paystubs for payroll purposes or proof of income.
With our paystub generator, you can say goodbye to the tedious task of calculating the rate per pay period and deductions, as our tool automatically calculates them for you. You can also choose from our selection of paystub templates, so you don't have to design the paystub to look professional yourself.
Our tool also enable you to print and download paystubs without a watermark at an affordable price. This makes it easy to provide them to your employees or to keep them on file for your records. 
Investing in our Indiana Paystub Generator is a cost-effective solution to streamlining your payroll process or producing a record with your proof of income. So what are you waiting for?