Michigan Check Stub Maker
Generating a Michigan pay stub does not have to take a lot of time. Our pay stub generator offers a convenient and error-free way to create paystubs quickly and easily. Our check stub maker is designed to be user-friendly and allows you to produce professional Michigan paystubs instantly. With an inbuilt calculator and the most recent information on Colorado taxes, there is no need to do any research or calculations manually. With PayCheck Stub Online, you can also enjoy free unlimited previews and professional check stub templates.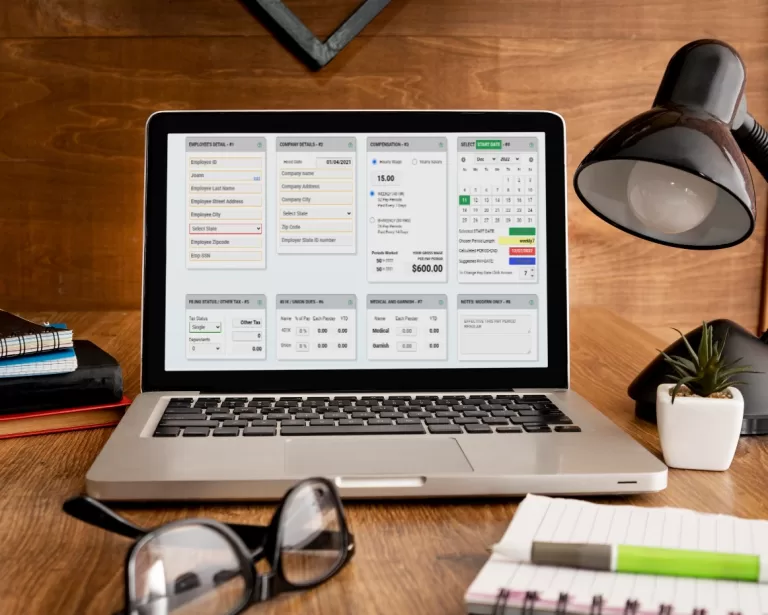 Why Should You Use Our Michigan Paystub Creator?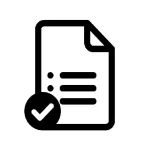 Accurate
With our Michigan pay stub generator, you can guarantee that the paystubs generated will be error-free. It has an in-built calculator and latest information on Michigan state taxes. With this, you can be certain that the paystubs you generate will contain accurate information, once you've entered your legitimate details.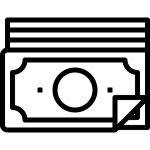 Affordable 
Another advantage of using our pay stub generator is that it is cost-effective. You can generate your Michigan paystub instantly with free unlimited previews. If you want to have it emailed or printed, you can obtain a PDF copy without a watermark at a low cost of $7.95. We also offer other affordable pricing plans with perks.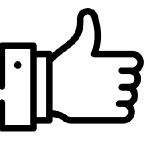 Simple to Use
Our Michigan pay stub generator is designed to be user-friendly and easy to use, even for those without any technical background in accounting or payroll. All you need to do is provide the basic information needed, and the check stub maker will handle the rest. Then, select a paystub template and instantly generate a paystub.
Michigan Check Stub Maker for Employee Payroll or Proof of Income
Paystub Generator for Small Businesses in Michigan
Michigan's Department of Labor & Economic Opportunities requires employers to provide their employees with wage statements during their paydays. It's required that pay statements have the hours worked by the employee, gross wages paid, pay period, and itemized deductions. With our check stub maker, you can guarantee that your paystubs are compliant with the requirements stated by the Department of Labor & Economic Opportunities. Compared to complicated payroll software and hiring an accountant to do the process for you, using our tool is more cost-efficient. Get professional and accurate paystubs with PayCheck Stub Online today.
Paystub Generator for Independent Contractors in Michigan
As an independent contractor in Michigan, you may not receive regular paystubs. However, you may still need proof of income for instances such as obtaining a loan, finding housing, or filing taxes. Usually, options include creating paystubs manually or hiring an accountant to do so. But there is a more cost-effective solution available – using our Michigan check stub maker. Not only is it convenient and easy to use, but you can also obtain a PDF copy without a watermark when you avail of our affordable pricing plans.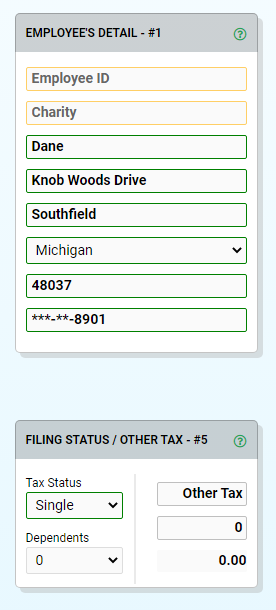 Our Free Paystub Generator Can Automatically Deduct Michigan Taxes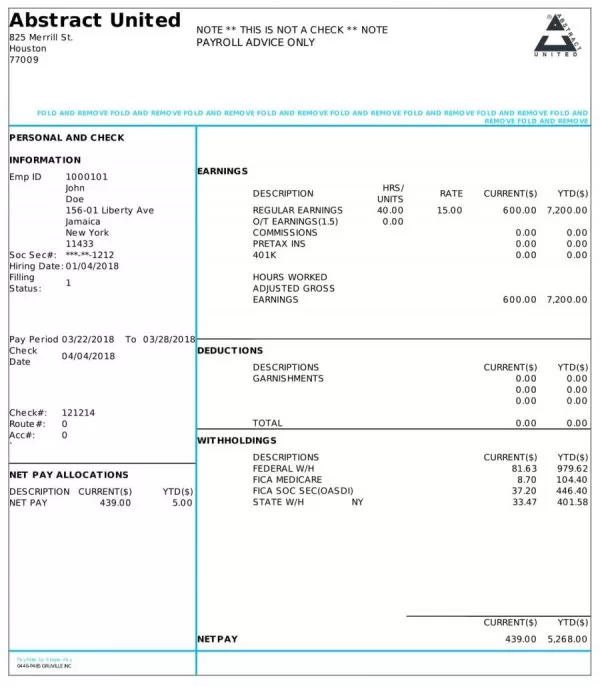 With our Michigan free paystub generator, you don't need to research and manually deduct your state's current income tax rate from your gross income. Instead, our Michigan check stub maker will handle it all for you. It is equipped with the most recent information on Michigan's tax bracket, and will automatically calculate the taxes for you. All you need to do is input your rate per hour, tax status, and the state of residence.
Know the State of Michigan's Individual Income Tax Rate
According to the Michigan Department of Treasury, Michigan has a flat tax rate of 4.25% for residents in the year 2022. Learn more about the current individual income tax rates.
Create Professional Paystubs with Our Michigan Check Stub Maker
Our Michigan paystub generator allows you to quickly and easily generate professional paystubs for proof of income or employee wage statements. By inputting the necessary information, the generator will automatically create a professional paystub that can be printed or emailed to employees.
Our paystub generator is user-friendly and requires no technical or specialized knowledge to use. It is also fully compliant with the information requirements of the Department of Labor & Economic Opportunities in the state of Michigan.
In addition to being easy to use and accurate, our paystub generator also offers many benefits for businesses, such as saving time and effort by automating the paystub creation process, and helping to keep track of income or employee pay and hours worked more efficiently.
So don't wait, try our check stub maker today and start creating professional Michigan paystubs for you or your employees in just minutes!