Skip the hassle of manually creating paystubs for your Delaware employees or proof of income, when you can use our paystub maker. Our Delaware paystub maker is designed to have a calculator and comes with the latest data on Delaware taxes, so it can do your tax deductions automatically. You don't have to worry about errors in your Delaware paystub with our reliable tool. Get free unlimited previews of your pay stub and a selection of professional paystub styles. If you want a PDF file of your Delaware paystub to have it printed or emailed, you can avail of our affordable pricing plans.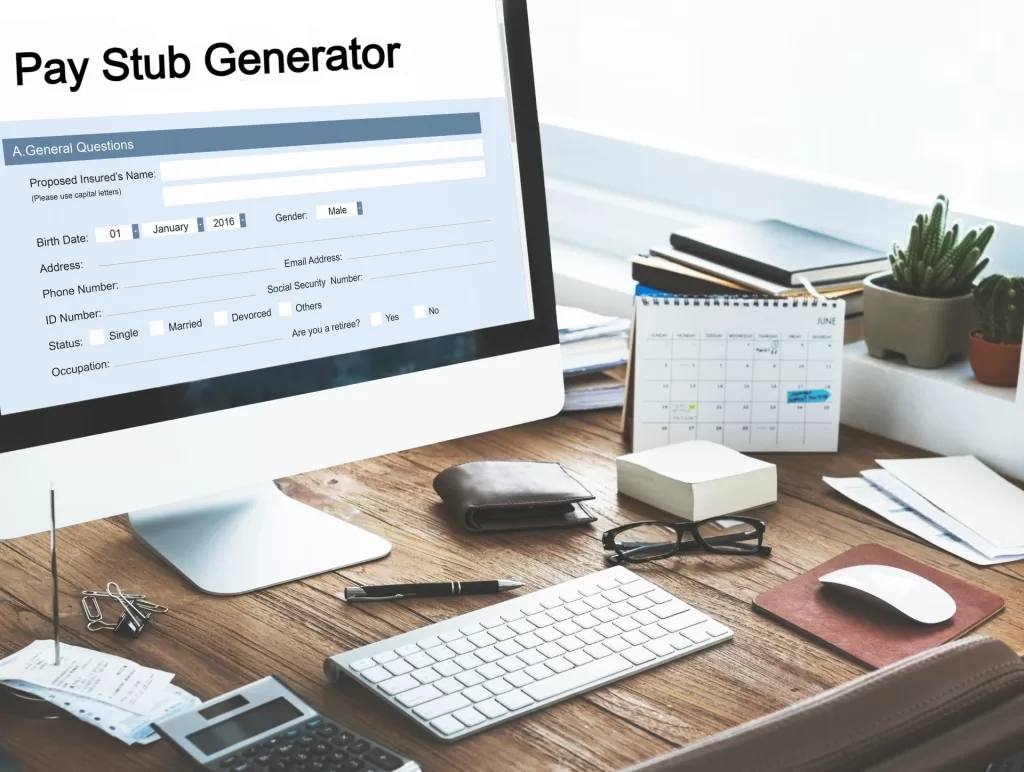 Reasons Why You Should Use Our Delaware Paystub Maker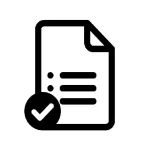 Accurate
You don't have to worry about errors in your paystubs. Our Delaware paystub maker has a built-in calculator that can automatically do the math on your gross pay and subtract all the taxes, garnishments, and other deductions for you. No need to do the manual calculating yourself.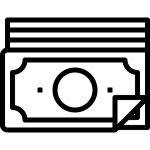 Cost-Efficient
When you opt to use our paystub maker for your employee payroll or proof of income, you don't have to worry about hefty prices, unlike hiring a payroll professional or expensive payroll software. You can make Delaware paystubs for as low as $7.95. . Check out our pricing plans to know more.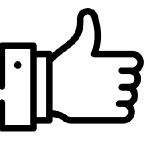 Simple to Use
Using our Delaware paystub maker is as easy as typing your basic information and salary details on our paystub creator. Then, our paystub maker will take in all the information and generate it into a professional Delaware paystub for employee paycheck purposes or proof of income.
Delaware Paystub Maker for Employee Wage Statements or Proof Of Income
Delaware Paystub Maker for Small Business Owners
If you're a small business owner with 4 or more employees in the state of Delaware, the Department of Labor requires you to furnish your employees with a pay statement. The pay statement must contain the following information:
Amount of wages due

Pay period covered by the payment

Amounts of deductions that have been made from the wages

Total number of hours worked in the pay period
However, even if your business only has less than 4 employees in, giving them a paystub every payday fosters trust and transparency between you and your workers. With this, if you need a quick and easy way to create Delaware paystubs, our paystub maker can be a reliable tool for you. Make employee wage statements in just five minutes or less with our Delaware paystub maker.
Delaware Paystub Maker for Self-Employed Professionals
Institutions in Delaware may require you to provide a spoof of income in the form of paystubs when you're filing for taxes or applying for a loan. But when you're an independent contractor, you might not frequently have one. With this, you may have to make the paystubs yourself. Instead of manually making the paystubs, our Delaware paystub maker can help you produce the paystubs quick and easy. All you need to do is provide your legitimate basic information and salary details on the paystub generator, and it will be instantly reflected on your paystub.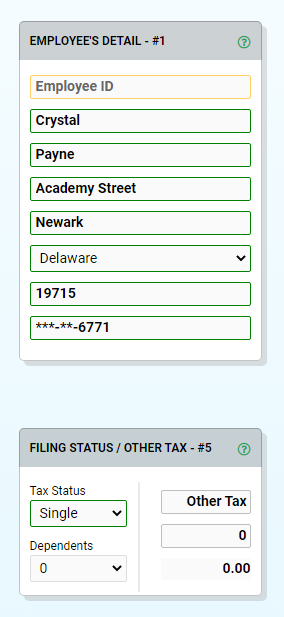 Our Paystub Maker Can Deduct Delaware Taxes Automatically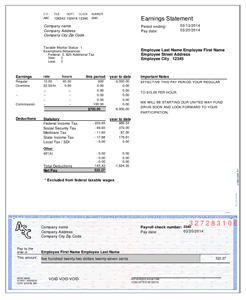 You don't have to go through the hassle of doing your research on the state of Delaware's tax brackets. Our paystub maker can automatically have it deducted from your gross pay once you've input the tax status, rate of pay per hour, and your state of residence.
Know the Tax Bracket of the State of Delaware
If you're curious about the state of Delaware's current tax bracket, here's the updated 2022 individual income tax bracket:
| | |
| --- | --- |
| Tax Bracket | Income |
| 2.20% | $2,000 – $4,999 |
| 3.90% | $5,000 – $9,999 |
| 4.80%  | $10,000 – $19,999 |
| 5.20% | $20,000 – $24,999 |
| 5.55% | $25,000 – $59, 999 |
| 6.60% | $60,000+ |
Create Professional Delaware Paystubs with Our Free Online Paystub Maker
PayCheck Stub Online is the perfect solution for any business looking to streamline their payroll process or self-employed professional needing a quick and easy way to create Delaware paystubs for proof of income. It saves time and effort by instantly creating professional, accurate paystubs for any Delaware employee. Plus, it ensures that your Delaware paystubs has all the information required by the Department of Labor. 
Not only is it convenient and accurate, but it's also cost-efficient. It eliminates the need to buy and maintain expensive accounting software or hire a payroll specialist. Also, it's simple to use for just about anyone, even for those who are not familiar with payroll or accounting. 
So if you're looking for a fast and easy tool for creating your Delaware paystubs, you can count on PayCheck Stub Online to have just what you need. You also get free unlimited previews and PDF copies of your paystubs at affordable prices. So, what are you waiting for?