Don't want to make your Alabama paystubs manually or hire a professional and pay huge fees? Why not take advantage of our  paystub maker? It's designed to look like your usual form, so it's easy for you to use. However, you don't have to do the math for the net pay or gross in come. Our app will do all the work for you. Create Alabama paystubs in a matter of 5 minutes or less when you use PayCheck Stub Online's paystub generator today. Get free unlimited previews and a copy of your stub without a watermark at affordable prices.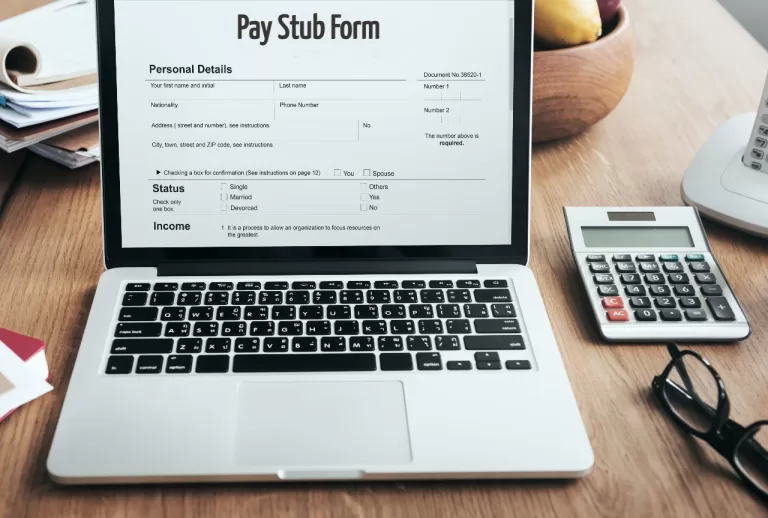 3 Reasons You Should Use Our Alabama Pay Stub Generator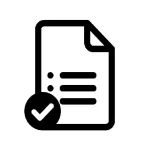 Accurate
Our paystub maker can do all your calculations automatically to give you the gross income and net pay. It also has the latest data on the individual income tax for the state of Alabama, so it can instantly deduct your taxes once you put your state and tax status.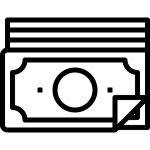 Affordable 
Unlike expensive payroll software and hiring a payroll professional, you don't have to spend a huge amount of money on creating paystubs. With our pay stub generator, you can get access to a copy of your Alabama paystub at affordable prices. Check out our pricing plans today.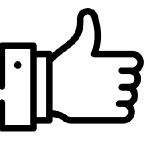 Alabama Paystub Maker for Small Business or Proof of Income
Paystub Generator for Small Business Owners in Alabama
Generally, the state of Alabama does not have any laws addressing whether an employer must provide employees with a pay stub or a salary statement. However, one of the ways to build trust between your business and your employees is being transparent with their wages. That's why providing them with paystubs every payday is crucial. Being a small business, one of the most cost-efficient ways to make an Alabama paystub is making use of our paystub maker. You don't have to pay hefty fees to download software or hire a professional. You can get accurate paystubs with PayCheck Stub Online at an affordable price.
Paystub Generator for Independent Contractors in Alabama
Working freelance in the state of Alabama, you might not get regular paystubs from an employer. However, if you want to apply for a loan, get your insurance pay out, or purchase something that requires installments, institutions may require you to provide proof of income. With this, you'll need a quick and easy way to acquire your own paystubs. Here's where our check stub maker can come in handy. Just provide your legitimate details on our online form and our app will do all the rest. Get accurate and professional paystubs in just 5 minutes or less with PayCheck Stub Online.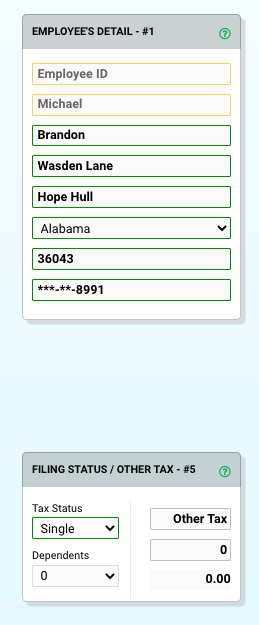 Our Paystub Maker Can Deduct Taxes For Alabama Residents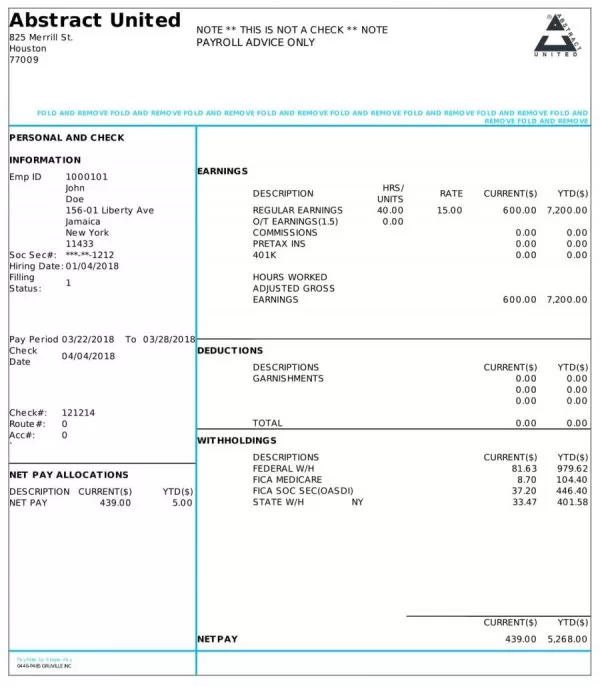 When you use our paystub maker, you don't have to go through all the trouble of researching the individual income tax and deducting it with the gross income. That's because our app is designed to calculate the gross income and current taxes of the state of Alabama instantly once you've provided the state of residency, tax status and salary details.
Know the Current Tax Bracket of the State of Alabama
According to the Alabama Department of Revenue, the current Alabama Individual Income Tax are the following:
2% First $500 of taxable income

4% Next $2,500 of taxable income

5% All taxable income over $3,000
2% First $1,000 of taxable income

4% Next $5,000 of taxable income

5% All taxable income over $6,000
Create Paystubs for Free with Our Alabama Paystub Maker
It shouldn't take a huge chunk of time and a hefty amount to create Alabama paystubs for proof of income or employee wage statements. A more cost-efficient solution to your payroll or wage statement needs is using our check stub generator. With our app, you don't have to spend hours manually calculating your or your employees' paystubs when you could have used that to run your business. You can also save a lot of money from paying for expensive payroll software or professional fees from a payroll expert. 
Our paystub generator allows you to create your own Alabama pay stubs instantly by simply filling out our online form. Once you've provided all the details it needs, it will do all the calculations for you and reflect on the paystub preview. Get free unlimited previews of your paystubs with a selection of professional designs for you to choose from. Have a copy of your paystub without a watermark at an affordable price.