In a small business, writing checks is going to be an important part of your routine. And this is why using a check stub generator which can facilitate the right fields, computations and remittances is vital.
In fact, you may check out or online pay stub generator right here.
It pays off if you know what you want to fill in and if you are as meticulous as possible because you cannot afford to have lose ends. Compliance is vital so here are the steps to properly using your check stub maker online.
Employee ID Number
You must have an employer ID number, EIN, if you don't you're going to have to sign up with it in the IRS and this is what will make you an authentic company. Remember never to take short cuts. You can get your pay stubs for cheap and in fact you can use your house or your garage as your office. But never skip the part where you get yourself an EIN.
Compensation – check stub format
In paycheckstubonline, you can choose between an hourly wage or a yearly salary.  You can then choose whether they go for weekly, monthly, biweekly or bimonthly.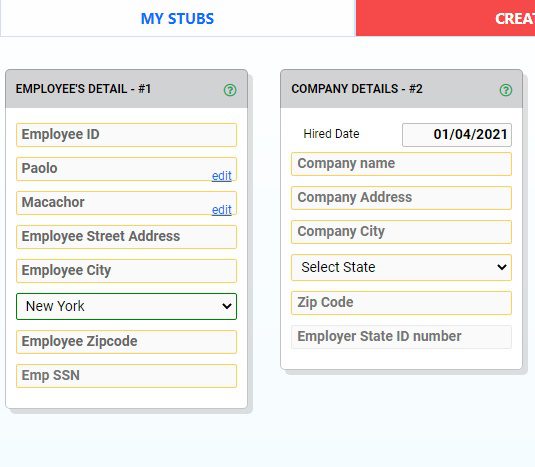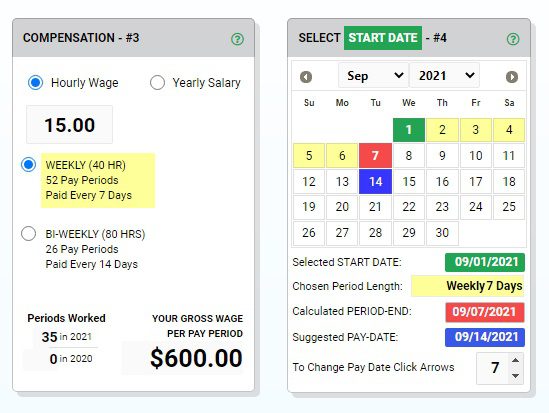 If you choose a yearly salary, remember to choose between bimonthly and monthly periods. Our paystubs are highly intuitive and you'll pretty much know how to use them when you're ready.
In fact, you can check out our pricing page if you want to see what pay stubs fit your budget.
And conversely, here are our pay stub styles which we will get into a little later.
Employee State
Specifying the state where the employee lives will help you choose the kind of pay stub you need. It's also important to note that state taxes vary and some mandates such as tipping solutions may change from state to state so it's vital not to miss out on any of these key components
Garnishes
These are amounts owed by your employee. If they have any recurring remittances you may need to ask them about it and see if this new job of theirs, through you is a vehicle for their garnish payments. Again, these remittances may not be the same per state, so clarify what your employee owes and see if you can accommodate that into their pay stub.
Choose your pay stub styles
Your check stub matters. It is what you present when you want to take out a loan or when your staff wants to take out a loan. None of these can be overlooked and it's important that you choose the right style.
Basic is for those who only want initial information. If you want to show your authenticity as a business owner then use the corporate paystub design. You may also use a logo if you show us your proof of business and this is the stub that you prefer.
T-stub makes it easier if you want to focus on employee information and financials in separate corners. W2 is a form you can get from the IRS or you can use on our site and 1099's are for contract workers.
Start date
It's important to specify the start date because that will reflect on your payments and remittances. Choosing a start date can also help you work much faster. The date will reflect the intervals of remittances and this way, even if the amounts vary, you can still make the changes you need to produce.